Back to Blog
November 22, 2022
Moving with Your Pet: The Ultimate Guide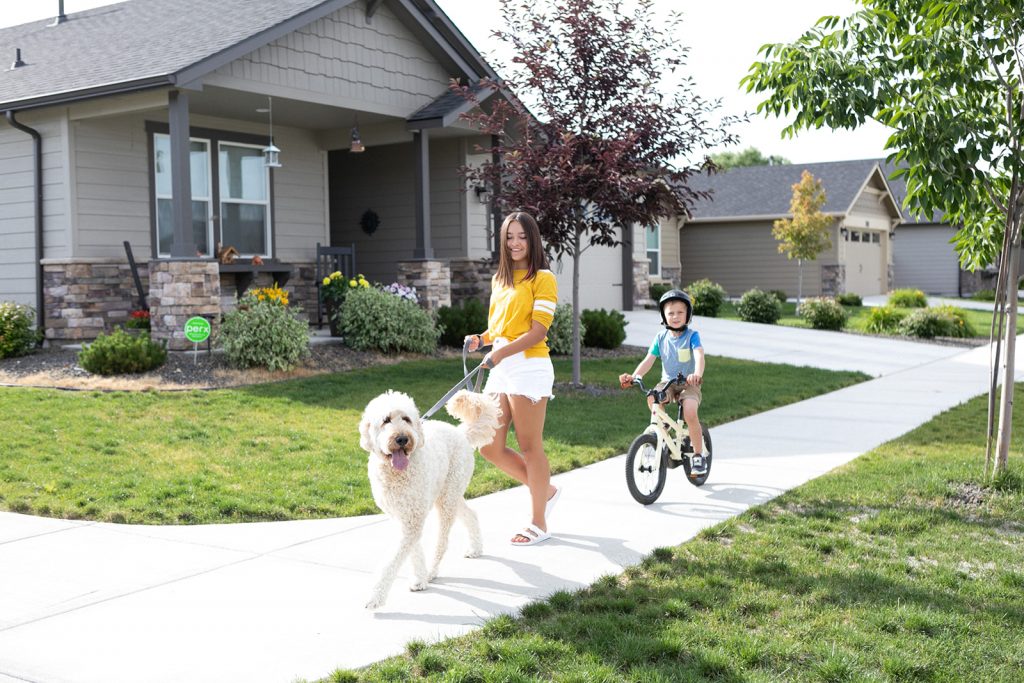 It goes without saying: moving is stressful. But did you know your pets can be just as stressed about your move? As a loving pet parent, you want to make sure furry family members are well-cared for during this transition. Having a well-thought-out pet plan for moving day will make the entire process easier and happier for everyone.
Get them used to packing materials
Begin introducing packing supplies to your pets and home several weeks before your move. Place items in the boxes but leave them open so they can explore. This low-stakes exposure will get them comfortable around the boxes before you begin packing in earnest.
Prepare an overnight kit
We highly suggest packing an overnight kit of necessities for each member of the family, including your pets. This kit should have everything you need to keep your pet comfortable during the first several days in your new home as you unpack including food, water, bowls, treats, medication, a leash, a blanket, a few toys, and any waste pick-up bags or litter/litter box.
Maintain their routine
Cats and dogs heavily rely on routines so it's important to maintain their regular schedule as much as possible before, during, and after moving day. Maintain their feeding, sleeping, walking, and playing schedules to keep their anxiety at bay and cut down on bad behavior.
Visit the new home in advance
If you're able to, take your pet to your new home before moving day. Allow them to walk around and get used to the new scents, sights, and sounds of the new home.
Contact your vet
Your vet can be a valuable resource during this season. Lean on their expertise for additional ways to reduce stress and anxiety from your upcoming move. If you're moving out of the area and will need to see a new vet, ask for recommendations. This is also a good time to schedule a checkup to make sure you're up to date on all vaccinations, stocked up on any medications, and request any additional tests or vaccinations that are required for your new area as well as your pet's medical files and records.
Consider a pet-sitter
Moving day can be stressful for your pets. The best way to reduce stress is to keep them away from the action. Consider leaving them with a trusted friend or family member or at a kennel. If that's not an option, securing them in an empty room, their carrier, or a kennel can work.
You should set up as much of your home as possible before bringing your pet over. Place them in a contained area of the home so they can slowly adjust to their new surroundings. Keeping them in a secured location will also minimize the risk of escape and keep them from getting in the way while you're moving items around the house.
Update their information
Once you're settled in your new home, be sure to update their information. If you've moved to a new state or city, it's also smart to review local regulations and requirements. You'll want to update your vet records, especially if you're going to a new vet. Don't forget to update your contact information on ID tags and microchips.
While these tips are great for cats and dogs, special considerations will need to be made for certain species like fish or birds. We encourage you to research the best ways to move your pets to ensure their safety.
Find Great Pet-Friendly New Construction Homes
Finding a home that's comfortable for every member of your family, including your pets, is possible! At Hayden Homes, we build attractive, friendly communities in Idaho, Montana, Oregon, and Washington. We can't wait to help you find your dream home.