Back to Blog
September 12, 2023
Fall is Coming: How to Prepare Now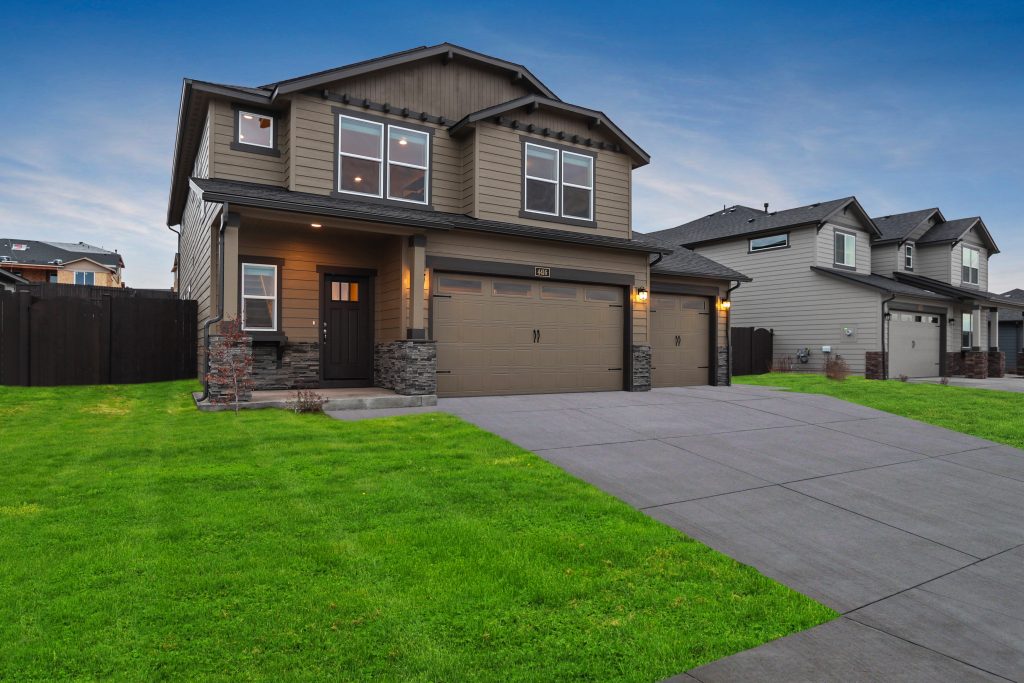 The leaves are changing, the temperature is dropping, and pumpkin spice is everywhere – it must be fall! While we're getting ready for this beautiful season, it's also time to start thinking about preparing your home for the colder months ahead.
Even though summer isn't officially over, getting a jump on some seasonal maintenance will keep your home in top condition and ready to weather a new season. Here are a few simple steps you can take now to prepare your home for fall.
Clean your gutters
Fall is notorious for bringing in heavy rains, so you need to make sure your gutters are clear of any debris that could cause them to clog and overflow. Clogged gutters can damage your roof, siding, and even your foundation. Hire a professional or clean them yourself. Make sure to wear gloves to remove all the leaves and debris that have accumulated in your gutters and downspouts. While you're cleaning, take the time to inspect your gutters to make sure everything is in good condition.
Seal windows and doors
One important task you should do before fall kicks in is to inspect your windows and doors. The fall season usually brings rain, wind, and temperature changes that make you want to keep your home warm. Take the time to inspect your windows and doors for any cracks or gaps and seal them with weather stripping or caulking. This will help keep your home cozy and warm during the colder months and can help reduce your energy bills.
Change your air filters
Your furnace is probably the last thing on your mind during the summer months, but it is something you should consider getting checked before fall arrives. As you spend more time indoors with the windows closed, the air quality in your home can be affected. Make sure to change your air filters at least every three months (or whenever the seasons change) to keep the air in your home fresh and clean. Having your furnace serviced can help you avoid any unexpected breakdowns and keep your home heated all winter long.
Turn off outside water faucets
The last thing you want is to have a burst pipe due to water freezing inside the faucet. Disconnect any hoses and turn off the water supply to your outside faucets. Keep the faucet open, allowing any remaining water to drain out of the pipe.
Store your outdoor furniture
With the arrival of fall, it's time to start putting away your outdoor furniture and equipment, like gardening tools and patio furniture. This can help prevent damage from snow and ice, and keep your items looking like new for years to come. Move your furniture and equipment to a dry, covered area or invest in some weather-resistant covers to protect them from the elements.
Create a cozy ambiance
Fall is all about creating a warm and cozy ambiance for your home. Swap out summer decor with autumnal accents like chunky blankets, plaid throws, and scented candles. It only takes a few small changes to create a cozy haven for the whole family to enjoy as the weather starts to get colder. Here are some more ideas on how to decorate your home for fall.
Getting your home ready for fall doesn't need to be a stressful task. Follow these simple steps to ensure your home is in tip-top shape for the colder months. From cleaning your gutters to creating a cozy ambiance, these tips will help keep your home safe, warm, and inviting throughout the fall season. So sit back, relax, and enjoy the beauty of autumn in your Hayden home.
New homes by Hayden Homes
Ready for a new home? Visit us online at Hayden-Homes.com to learn more about our new home communities in Idaho, Oregon, Montana, and Washington. We build quality new construction homes for every stage in life. Contact us to get started with building your new home!