Back to Blog
April 22, 2018
Relocating? Here's What You Should Consider
Relocating to a new city and buying a new home, can be a fun and exciting time, but it can also be somewhat stressful. Since there are a lot of people moving to the Pacific Northwest, and you may be one of them, you may be asking yourself, "what to consider when relocating"? Not only do you need to figure out the logistics of moving, but you want to make sure that the location to which you're relocating is one that you truly, like. If you're thinking about relocating in the Northwest, here are the top four tips to consider when relocating.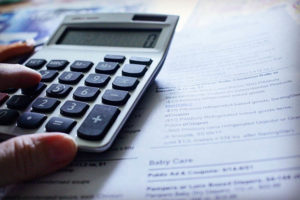 1. Consider Your Budget
One of the most important things to think about when you're moving somewhere new is your budget. Putting together a moving budget in advance is highly recommended. This budget should factor in all costs of your move, including things boxes (rather than buying boxes, consider looking on Craigslist or going to your local grocery store's deli department and asking for empty boxes) moving supplies, a moving truck, gas, days missed from work, etc. When putting together your budget, you should also consider the cost of living in the new city. Will you be saving more, or spending more on day-to-day purchases and activities? Can you afford this? How much do you think you'll need to have saved once the move in complete to help cover the costs of your first year in your new home?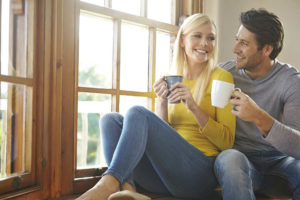 2. Renting vs. Buying New
Another thing to consider is whether or not you want to rent in your new location, or buy something new. This may depend on how permanent your relocation is – if you plan to be in the new city for a brief period of time – say 1-2 years, then renting may be a better option. On the other hand, if you're ready to put down roots, buying would most likely make more sense. We have homes for sale in Washington, Oregon, and Idaho, with countless communities to choose from. In many of our markets such as Boise, ID, real estate is booming so buying a new home now can be a great investment.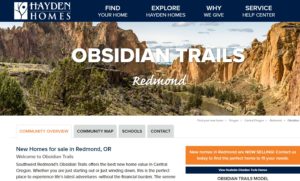 3. Location, Location, Location
If you know that you'll be relocating to a new city, you should think about where you want to live within that city, as location can make a significant impact on your comfort, quality of life, and enjoyment of your new home. For example, if you have kids, you'll probably want to be located in a neighborhood that is near top-rated school districts. If this is important to you, each of our community pages, has a "Schools" tab, that provides you with a list of the schools that are within the district of that community! Or, if you work downtown, you'll want quick access to the city and highways. Things like natural beauty for the outdoor lover and proximity to public parks, libraries and restaurants are all important, too.

4. More Work Now, Means Less Work Later
Finally, keep in mind that relocating is a lot of work. However, it's also very motivating to know that you're starting a new chapter in life and that comes with many benefits. One of those benefits is you are probably in a better financial situation now compared to when you last moved, so there's a good chance you'll be able to afford a newer home. As is the case with most things, relocating goes smoother if you put more work in now, give yourself plenty of time, and prepare in advance rather than waiting until the last minute.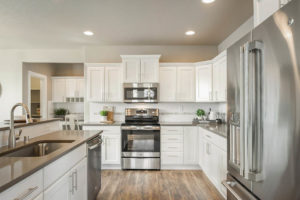 Come See Our New Homes
Our home builders in Oregon, Washington, and Idaho have the dream home you're looking for, and we're ready to answer any questions you have whether you're buying your first home or looking to purchase your second or third home. Get in touch with us today to learn more!