Back to Blog
January 19, 2018
Congratulations Matt Bauscher! Hayden Homes MVR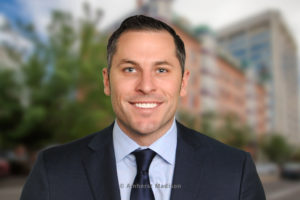 A huge congratulations to Matt Bauscher, who achieved some incredible things through his real estate efforts in the last few years! Additionally, we are super excited to welcome him to the Hayden Homes Most Valuable Realtor community! We are honored to work with him and wish him continued success in all his endeavors.
A Little About Matt:
Matt Bauscher is a Founding Partner at Amherst Madison.  He was VOTED the #1 Agent in Boise, Idaho and just became the youngest Real Estate Agent in the history of Idaho to sell over 100 properties in back to back years (2016 & 2017).  Matt is a Platinum Producer who understands the importance of building personal relationships and providing a great client experience, which is his highest priority.  He loves interacting with people and has a contagious energy.  Matt is a very competitive individual who doesn't accept losing which translates well to his real estate clients because he goes the extra mile to make sure their goals are accomplished.
As a Boise native, Matt was born and raised in the Treasure Valley and graduated with a Bachelors degree from Boise State University followed by a Masters degree from Concordia University in Irvine, CA.  While at Boise State, Matt played NCAA basketball, earning various awards including Academic All-Conference, First Team All-Defense, All-Tournament Team but most rewarding for him was winning the conference championship and playing in the "Big Dance" NCAA Tournament in 2008.  After graduation, he continued playing basketball professionally in  Europe for 6 years, winning multiple MVP awards and even a National Title.  Matt and his beautiful wife, Lindsay, have been happily married since 2013 and are proud parents to a precious 3 year-old daughter, Nyia Grace.
Matt has had a passion and love for real estate since growing up.  With his sincere commitment, work ethic and reliability, he makes the real estate process a fun and enjoyable experience.