Back to Blog
March 21, 2018
Importance of Energy Efficiency in New Homes
Potential homebuyers today are looking for a number of features in newly constructed homes, and energy efficiency is one of the most important. In fact, energy efficiency is so important that a Consumer Housing Trends Report conducted by Zillow shows that close to one in two buyers list energy efficiency as a desired home characteristic. What's more, another study coming out of the U.K. found that homeowners in both the U.S. and the U.K. will pay more for a home that's "smart," which includes features like smart thermostats and solar panels, both of which save money through energy efficiency and help to protect the earth.


What Energy Efficient Features Are Most Important?
Some energy efficient house features are more important than others, with data showing that homebuyers are willing to shell out more cash for top-of-the-line energy-efficient technology and features such as:
Brand new energy-efficient appliances. A new home wouldn't be complete without brand new appliances, and brand new appliances these days are designed to reduce the amount of energy necessary to operate them. Energy Star-certified appliances are a must in new homes. Every Hayden Home comes standard with Energy Star rated GE® appliances, including; a dishwasher, microwave and range.
Lighting and windows. Homebuyers are also looking for two other important, yet underrated, energy-efficient features: energy-efficient windows and LED lighting. LEDs can save hundreds of dollars, and last up to 20 years! We highly recommend you make the switch to LED's if you're able. High quality, energy-efficient windows are those that have a low-e rating and high U-factor. Each Hayden Home is built with Cascade® Energy Efficient white vinyl thermal pane windows.
Smart thermostats. Smart Thermostats seem to be all the rage these days. This is a thermostat that is not only programmable, but will also learn about homeowners' habits and preferences, adjust the temperature on its own, and can be controlled remotely. This is something that a large percentage of homeowners are beginning to put in their homes and is an easy thing to add to a one's home to improve a home's energy efficiency.
Solar panels. Solar panels aren't possible in all areas, but when they are, they're popular. Solar panels offer homeowners huge energy savings, and significantly reduce costs related to things like heating and use of appliances and energy.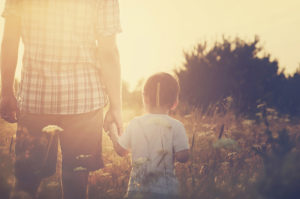 The Benefits of an Energy Efficient Home
Why is energy efficiency important? Smarter/Energy Efficient homes aren't just cool; they can also save homeowners hundreds of dollars in costs each year. In addition to cost savings and increased value, living in an energy-efficient home can also be more comfortable. As a note, the U.K. study cited above found that in addition to energy-efficient features, "smart" features like USB connections, super-fast broadband, and smart security systems were also things that homeowners were willing to pay more for. Those most likely to pay for smarter and energy-efficient feature are young people, although people across all generations have started to realize the benefits. Learn more about the Hayden Homes commitment to quality and energy efficient features HERE.


Hayden Homes Has You Covered
Our homebuilders know that homebuyers are looking for quality features and energy efficiency when looking for homes for sale in Washington, Oregon, and Idaho. Whether you're buying your first home or are a homebuyer who's looking to upgrade, we have dream homes throughout the Northwest that offer energy efficient features. Contact us today to learn more about our new homes for sale in Hayden Homes communities throughout the northwest.