Back to Blog
February 27, 2018
Congratulations Jerry Dalton! Hayden Homes MVR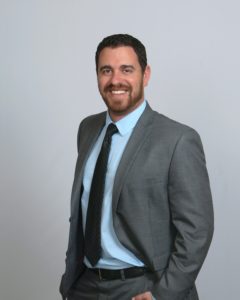 We are proud to announce another incredible Real Estate partner who has been elevated to MVR status: Jerry Dalton!
A little about Jerry
Jerry started in Real Estate in the summer of 2006, right before the "great recession." He has worked with first time homebuyers and investors alike, and loves helping his clients find the perfect home. He first encountered Hayden Homes through their sister company, Simplicity Homes, which was building homes in Kuna, Idaho. He helped his client purchase that particular home and found that Hayden's commitment to quality was unmatched in their price point. He fell in love with their products and sold five additional Hayden Homes the next year. In 2017, he sold $6.3 million worth of real estate, making him the highest producer in his brokerage. He enjoys a good work/life balance living in the Treasure Valley with his wonderful wife and two amazing sons. Jerry has partnered with Hayden Homes on several occasions to meet the needs of his clients, since their values are the same as his!
Thank you and congratulations to Jerry, we look forward to continuing our wonderful partnership in the years to come!
To learn more about our MVR program CLICK HERE.