Back to Blog
November 5, 2018
10 Questions First-time Homebuyers Frequently Ask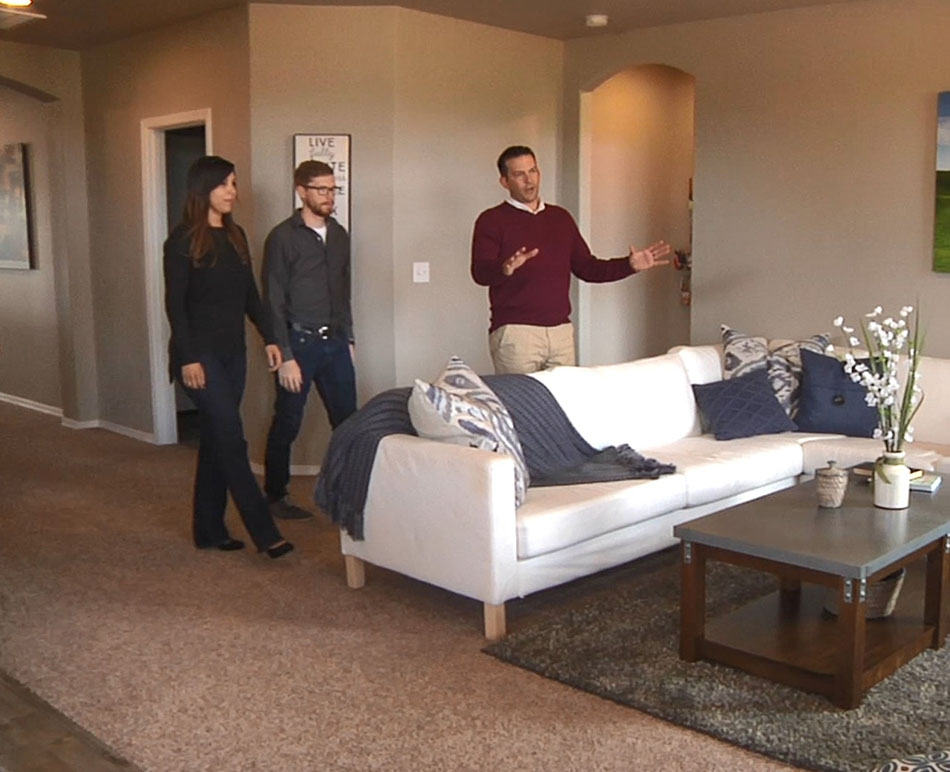 If you're in the market to buy a new home, you probably have quite a few questions about the process. Here are 10 commonly asked questions we hear from first-time homebuyers. If you have more questions, please feel free to reach out to a helpful Hayden Homes team member as we are here to make the process easy for you.
1. What Are the Benefits of Buying vs. Renting? 
The real estate market is always changing, but if you're able to purchase a home, doing so is almost always a good long-term investment. When you rent, you're giving money to someone else every month; when you buy, you're paying down your equity, and therefore investing in your own future.
2. How Much Home Can I Afford?
The best way to answer this question is to meet directly with a qualified lender who can help you to understand the home-buying process, the costs associated with owning a home, and how much you can afford based on your finances. It's important to be transparent about your finances when talking with a lender.
3. Do I Need a Real Estate Agent?
Working with a real estate agent can be very helpful and eliminate unnecessary worries and stresses during the homebuying process. A good Real Estate Agent will not only help you locate a home that aligns with your wants and needs, but also will help you understand the numerous real estate terms, contracts, and your obligations during the home-purchasing process.
With that said, Hayden Homes conducts many transactions, each year, with people purchasing a new home without a Real Estate Agent. As the process for buying a new home versus a resale home differs. Including, there is no need for negotiation when buying a new home. You will not have to go with an Agent to see many different properties, as with new construction, if the home isn't already built, you will pick your homesite, home plan, personalize the home, and then allow for construction time. Finally, we have a Builder Contract that is straightforward, and our Community Managers will walk you through it page-by-page to ensure you understand everything fully.
4. Will I Have to Put 20 Percent Down?
Putting 20 percent down for a new home is ideal and may help you to secure more favorable loan terms, but isn't required for most home loans. In fact, you may be able to quality for a new home purchase with little money down. Do yourself a favor now and begin saving for a down payment. The more you have, the more financing options will be available to you.
5. What Happens if I Don't Have Great Credit?
Like the down payment, the better your credit, the more likely you'll secure a loan with favorable terms. But there are some loan options available for those with less-than-ideal credit, too. Talk to your lender to learn more.
6. What Upfront Costs Will I Face?
There are a few upfront costs associated with buying a new home that you should be aware of. First, you will need earnest money, which is money that is paid to the seller at the time you enter the purchase agreement (at Hayden Homes earnest money is either 1% or 2% of the purchase price. If the home is under 1600 SF it's 1% and if it's over 1600 SF it's 2%). Earnest money reassures the seller that you are intent on purchasing the home. Then, there's the down payment, which varies greatly depending on whether or not it's your first home purchase, how much equity you have, your credit history and more. You will also have closing costs which are often negotiated in your purchase agreements. Talk to your mortgage lender to learn more about upfront costs.
7. What Types of Mortgages Are Available?
There are
multiple different types of loans available
, the two most common being a fixed-rate mortgage (where the interest rate does not change) and an adjustable-rate mortgage (where the interest rate may change). There are also FHA mortgages, VA mortgage loans, USDA rural housing loans, and more. Your lender will be able to tell you exactly which types of loans you're eligible for, and provide more information about each one so you can make an informed decision. In addition, we have a
few blogs that explain the difference between the main types of mortgages
, so be sure to read those as well.
8. Should I Buy a New Home or an Existing Home? 
Whether you should buy a brand new home or an already existing home is a big question prospective homebuyers ask. While both have certain advantages,
buying a brand new home
means a new home warranty, fewer maintenance and repair costs, and fewer worries about existing damage.
9. What Happens During the Closing Process? 
The closing process is the last step in the home-buying process, and involves an exchange of funds and keys. During closing, all documents will be finalized and signed, you will enter contract to pay back your mortgage loan, and any other legal matters will be addressed during this time. One of the processes that Hayden Homes does, during this time, is we conduct a New Homeowner Orientation (NHO) with all of our homeowners. We will do this with you, whether it's your first or you fifth home. This is an opportunity for us to walk through the home together, to review any final touches, and ensure that you fully understand/know where to find all of the bells and whistles in your new home.
In addition, we will be there for you even after you close your Hayden Home. Once we hand over the keys, or relationship won't end there. We will be there for you throughout your first year to ensure that any maintenance you may need done on your new home is taken care of. Visit our
builder warranty page
to learn more.
10. Do I Have to Purchase Mortgage Insurance?
Depending on the type of loan you get and how much of a down payment you provide,
Private mortgage insurance
(PMI) may be required by a lender in order to lower the risk the lender has in issuing a loan. By purchasing PMI, you may be able to qualify for a loan that you otherwise would not be eligible for. Those with good credit, a steady income stream, and the ability to put down a large down payment (usually 20% or more) typically do not need to purchase PMI.
Find Your Brand New Home Today
At Hayden Homes, we have new homes for sale in the Northwest, including
Washington
,
Oregon
, and
Idaho
. Whether you're renting and looking to transition into home ownership, or needing something newer and bigger to better align with your lifestyle and/or family, we have new homes you'll fall in love with.
Contact a Hayden Homes
team member today to learn more.