Back to Blog
November 29, 2021
6 Reasons Why Getting Pre-Approved is a Smart Move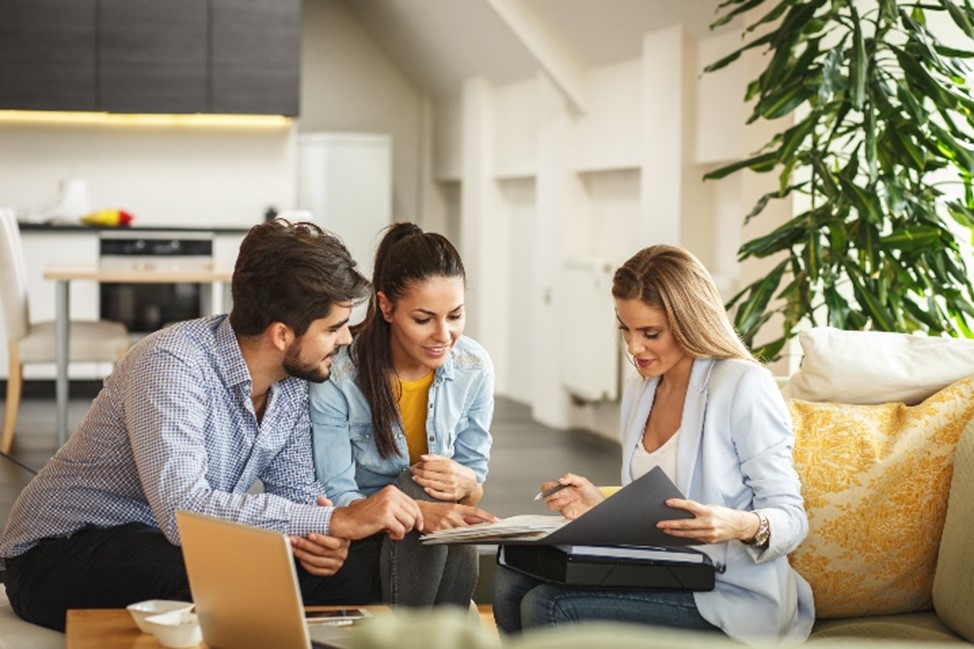 Smart homebuyers take the time to get pre-approved for a mortgage before beginning their home buying journey. Being pre-approved often sets you apart for other buyers and lets you know your financing options before you go too far down the road. But did you know there are more reasons why you should get pre-approved?
What's the Difference Between Pre-approval and Pre-qualification?
First let's talk about pre-approvals and pre-qualifications. These terms are commonly used interchangeably but there is a significant difference between the two.
Pre-qualification is a basic review of your creditworthiness. Lenders use self-reported information like annual income, monthly expenses, and the amount of money you have in savings to determine if you're qualified to get a loan. Lenders will not verify your information during this process and will estimate how much you can afford.
In contrast, a pre-approval is a more formal review of your full financial history. Lenders will review your credit report, tax returns, pay stubs, and bank statements to verify your purchasing ability and establish how much you can borrow. Your pre-approval letter will show you how much you can afford and the interest rate you're likely to pay.
Here are 6 reasons why getting pre-approved for a mortgage is a smart move for buyers.
1. You Know Your Numbers
The first step to buying a home is knowing how much you can afford. The preapproval process is the best way to discover what your magic number is. Since lenders review your financial history, including current income and expenses, they're able to provide a realistic amount of what you can afford. While online calculators and pre-qualifications are helpful for getting a general idea of your purchasing ability, lenders may spot something you overlooked and can provide a more accurate review.
2. Refines Your Options
Your homebuying budget is the key to finding your new home. It determines the location, type, and features of your home. Knowing how much you can afford before shopping for homes will make sure you're looking at homes that fall within your budget and not waste time on homes that don't. No more risking falling in love with a home outside your budget!
3. Makes You a More Serious Buyer
Sellers often give preferential treatment to buyers who are pre-approved because they know they're able to finance the purchase. This is especially helpful during a seller's market when inventory is low and demand for homes are high. If you find yourself in a bidding war, sellers may find your offer more appealing if you're pre-approved and the other buyer is not.
4. Gives You Room to Negotiate
Being pre-approved is a great negotiating tool. If you want the seller to cover the cost of some repairs, improvements, or even closing costs, being pre-approved may strengthen your case. Sellers may be more likely to compromise when they know you're able to secure financing,
5. Reduces Closing Time
Closing is not a quick process but being pre-approved can shave some time. On average, it can take about 51 days to close on a home, though the actual time depends on the loan type and the local housing market. Busier markets may take longer to close than slower ones. Being pre-approved means you can skip the financing portion of the process and move on to the next steps like getting your home appraised and inspected.
6. Reduces Surprises
Getting pre-approved before looking for homes reduces the chances of being blindsided by potential issues that could delay or cause you to miss out on buying your dream home.
The home financing process can become overwhelming but getting pre-approved can make the process less stressful. When you're ready to start the process, here are some tips to improve your chances of getting preapproved for a mortgage.
If you're ready to buy a new home in the Pacific Northwest, we're ready to help. With new home communities in Idaho, Oregon, and Washington, we offer affordable new homes that fit your needs at any stage in life, backed by our commitment to quality. Contact us today to learn how we can help get you into your dream home.