Back to Blog
November 30, 2018
Tips for Getting Preapproved for a Home Purchase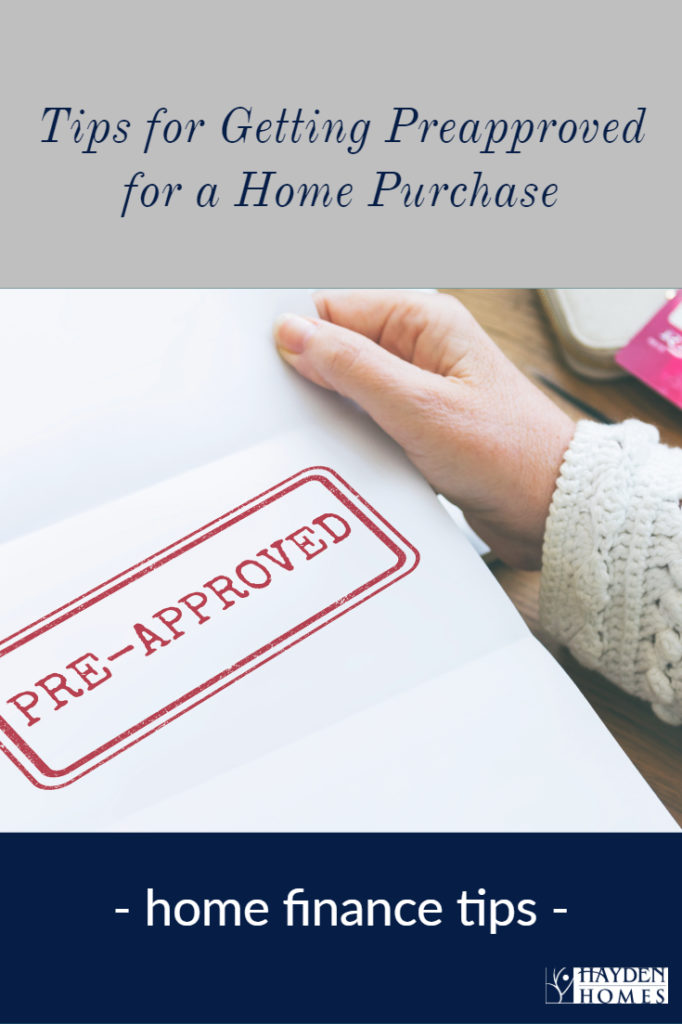 Before you can make an offer on a new home, and sometimes, before a realtor will even take you to see a new home, you must have a preapproval letter from a qualified lender. Getting preapproved means preparation and an understanding of what lenders are looking for. Here are some tips to help you along the way!
What Is a Home Loan Preapproval Letter?
A mortgage pre-qualification or preapproval is an estimate of how much home you can afford based on an estimate of how much a lender is willing to give you. It's important to remember that a preapproval is not always 100 percent accurate. For example, if you get preapproved for $300,000, the bank may end up only giving you $279,000 as more granular details about your financial situation are uncovered. However, a preapproval is important because it will allow you to start looking at homes in your price range – or at least within the ballpark.
What Goes Into a Home Loan Preapproval?
While the preapproval process is not as comprehensive as the loan underwriting process, it will take into account numerous different factors. Some things that a mortgage lender will likely consider before pre-qualifying you include:
Proof of income – Understandably so, your lender will want some sort of proof of income, such as W2s, tax statements, or pay stubs.
Knowledge of existing debts – You'll also need to provide your lender with any information about existing debts that you have, including car payments, credit card debt, student loan debt, existing mortgages, and other financial obligations that you might have.
Your credit score – Your credit score can affect the amount of money you are able to borrow, as well as the rate you're offered. The higher your credit score, the better your chances are of being approved with a favorable interest rate. Start working on improving your credit score now. It takes persistence and patience, but you can do it!
In addition to the above, you'll also need to provide personal information, such as your date of birth and Social Security number. Have this type of information ready when the time comes to get preapproved.
Tips for Getting Preapproved for a Home Loan
You don't just want to get preapproved for a mortgage loan; you want to get preapproved for a specific amount that is reflective of the value of the home that you want. This may mean spending time – months and even years preparing your finances for preapproval. Some tips to improve your chances of preapproval include:
Avoid making any large financial purchases or changes in the months preceding your home purchase (if you can help it).
Get your financial documents in order – be prepared to present at least two years' worth of tax documents. This can take anywhere from a couple of hours to several days to gather, so this is something you can get done well ahead of time.
Ask a lender for more information – the preapproval process can be a little complex, so don't be afraid to ask for more information and counsel. Feel free to reach out to us if you have questions!
Finding the Perfect New Home for You
If you're looking for a new home in the Northwest,
contact us today
to learn how we can help get you into your dream home.