Back to Blog
July 15, 2019
What's Hot in Outdoor Living
I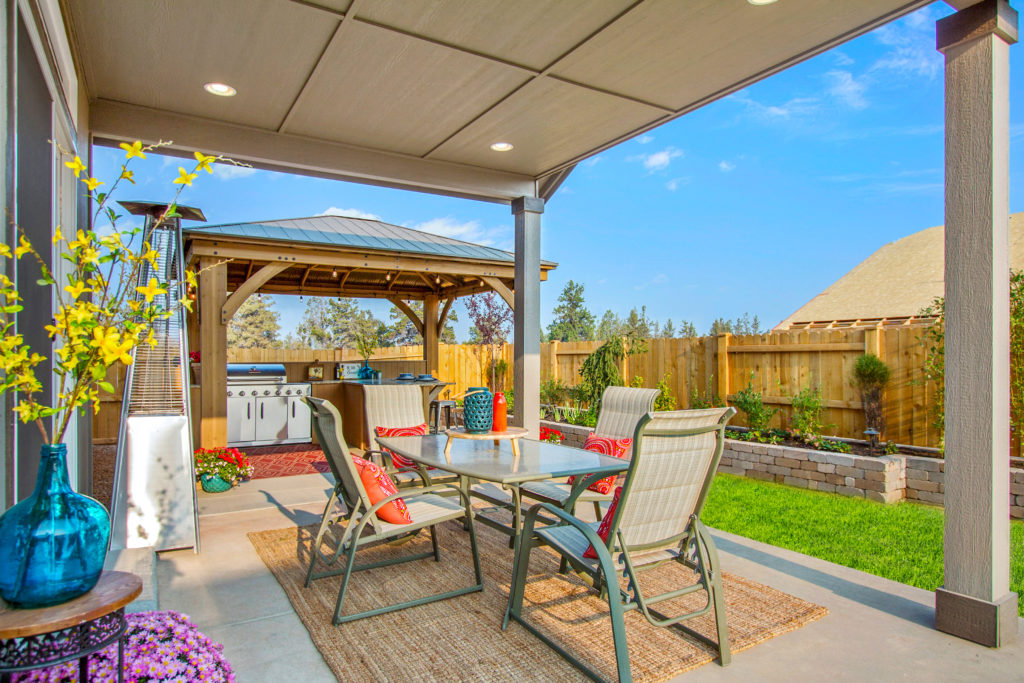 t's summer but there's still plenty of time to prepare your backyard for a season of fun. Once the overlooked space that kept faded patio furniture, outdoor spaces have become an extension of our homes. If it's time to upgrade your backyard, check out some of this year's outdoor living space trends to get your creative juices flowing.
Indoors Mixing with Outdoors
One of the lasting trends has been bringing the indoors out. Current outdoor living spaces are now following the same design trends as indoor areas, especially now that outdoor living spaces are seen as extensions of indoor living areas instead of an entirely separate thing. Gone are the flimsy plastic patio furniture and in its place are comfy furniture pieces that you would normally find inside, like plush seating arrangements, coffee tables, and more.
Outdoor kitchen and bars are another way of blurring the lines between indoors and outdoors. Installing an outdoor kitchen or bar makes entertaining a breeze since you don't have to make multiple trips to the kitchen. It's especially helpful on those days when it feels too hot to cook dinner inside.
Smart Technology
Continuing the idea of bringing the indoors out, installing smart technology, like programmable lighting or Bluetooth sound systems, outdoors offers homeowners new ways to entertain and enjoy their outdoor areas long past sunset.
Mixed Materials
Outdoor furniture has embraced mixed materials. You'll now see natural elements (like natural-colored wood, wicker or rattan) combined with metallic accents like frames or accessories. Mixing materials will allow you to create a unique outdoor space that speaks to your unique design sense.
Fire Pits
Fire pits or tables pull double duty: not only are they a great way to relax with and entertain your guests, but they also provide a heat and light source once the sun sets, allowing you to extend the fun a bit longer outside. Fire pits act as a focal point and become a natural gathering point for your guests. Not only that, but they're also functional any time of year!
Bold Colors
Outdoor living spaces are the epitome of fun. Play off that idea by embracing bold, bright colors! Bright colors and patterns are popping up everywhere from outdoor rugs, pillows, and umbrellas to name a few items. These accent pieces are the perfect way to invigorate your design without breaking the budget.