Back to Blog
February 18, 2019
What to Know When Touring Model Homes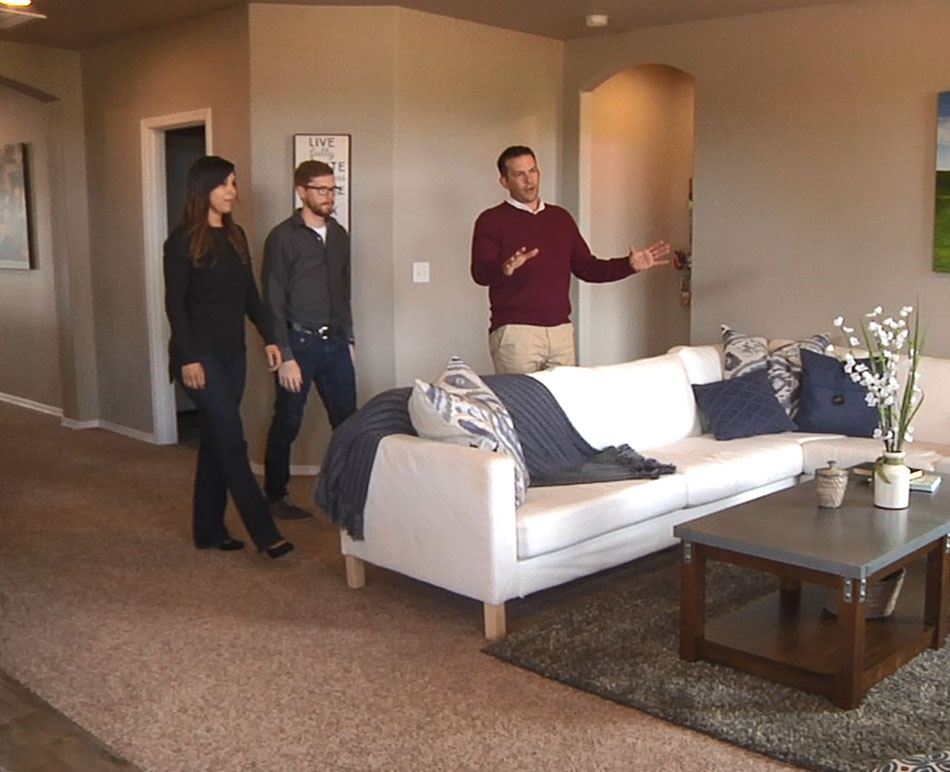 Now that you're beginning your search for your new home, one of the most important steps you'll take is touring homes.
Most new home builders have at least one fully decorated model home available for homebuyers to tour. Model homes provide homebuyers the chance to walk through the actual floor plans offered by homebuilders, rather than just viewing them online. They also provide an idea of what it would look like to live in a particular space.
Before you start touring model homes, here are a few things to keep in mind to make the most of your time while touring model homes.
Do some research before touring model homes
Before trekking out to a builder's new home community, check out the builder's website to see the available floor plans. Most builders will create model homes for their most popular plans so check to see if the plan you are eyeing is available.
Make a list of what your 'Must Have' and 'Nice to Have' features in your home. You don't want to wander through model homes without an idea of what you need in your new home. Having a list of what you want in your new home will keep you focused during model home visits and make sure you purchase the right home for your lifestyle.
Ask questions
It's important that homebuyers understand as much as p for homebuyers to ask questions while touring a model home (or at least keep track of questions you can ask a New Home Specialist once you've finished). We welcome (and encourage!) our model home visitors to ask questions. We're here to help you make the right home purchase for your family.
Take notes
If you're touring more than one model home, take a notebook along to keep track of what you loved or didn't love about a home and any questions you had. Its easy to muddle the details when you're touring multiple homes. You can also take pictures of details you loved as well.
Keeping notes will help you to compare builders and communities and start eliminating floor plans that don't fit your needs.
Be aware of what's standard and upgraded
Model homes are created to showcase the best of what the builder is able to provide. They're often filled with a mix of standard and upgraded features so its important to keep that in mind during your tour. Find out which features come with the home and which are upgrades and their costs.
Explore the community
You get more than just a house when you buy a home. You're also buying into a community. Either before or after you tour a model home, drive though the community. Is it in an area you'd like to live in? What community amenities are available or nearby? Explore to see how far shopping, dining, schools, and even freeway access are located.
Remember to have fun! The home search process can be overwhelming but it can also be an enjoyable process. Touring model homes is meant to help you find a home that best fits your family's needs and lifestyle. Hopefully these tips will get your ready for your model home tours!
Hayden Homes is ready to welcome you to any of our communities when you're ready to start touring model homes! We have several new home communities throughout the Northwest in Washington, Oregon, and Idaho and can't wait to help you find your dream home.