Back to Blog
October 31, 2022
Trick-or-Treat Safety Tips Homeowners Should Know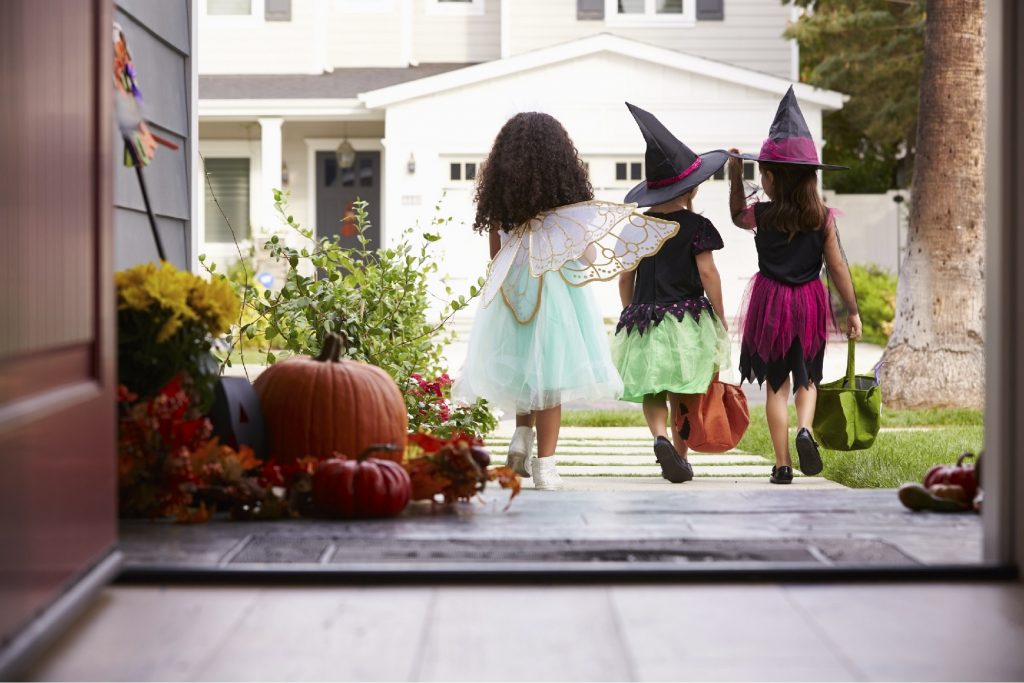 Halloween is upon us and soon your neighborhood will be filled with princesses, superheroes, monsters, and more. Trick-or-treating is a fun Halloween tradition kids look forward to every year. As kids wander around in search of more yummy treats, there's always a risk of something going awry.
If you're expecting trick-or-treaters this year, here's how to make sure your Hayden home is safe for each candy-seeking costumed guest that comes by.
Turn on your lights
An illuminated front porch is the universal sign that you're handing out candy. Since not everyone participates in Halloween, turning on your porch light lets parents and trick-or-treaters know it's okay to stop for a treat.
Light the way
Kids' excitement levels are extra high on Halloween. Between wearing costumes, getting candy, and being outside with friends after dark, they aren't always as careful as they should be. Keep your sidewalk and driveway well-lit so they can see and have an easier time reaching your front door.
Clear the walkway
Keep the pathway to your home clean and clear to prevent accidents. Sweep away dirt, leaves, and branches along the walkway and place decorations off to the side. While most kids will stay on sidewalks and driveways, you should do a quick scan of your lawn for potential tripping hazards just in case.
Skip the candles
Are you decorating with jack-o-lanterns? Opt for LED candles instead of traditional candles. This will reduce fire hazards like overturned pumpkins or costumes, props, or decorations going up in flames.
Corral your pets
With the constant doorbells and parade of visitors, your pets may be a little more stressed than usual. Keep everyone safe by placing your furry family members in a secured room or area away from the front door. This will reduce the chances of scaring a pet-hesitant visitor and escape attempts.
Greet visitors, not scare them
It's tempting to jump out or spook trick-or-treaters but you don't want to unnecessarily scare them. Frightened children can hurt themselves as they try to get away. Get into the spirit of the evening but dial it back.
Following these trick-or-treat safety tips will make sure your home is safe for every trick-or-treater that stops by. Still not in the home of your dreams? If you're a potential home buyer, we have countless homes for sale throughout Idaho, Oregon, Montana, and Washington. Reach out to us at Hayden Homes today to learn more.