Back to Blog
April 8, 2019
Top Reasons Why We Choose to Move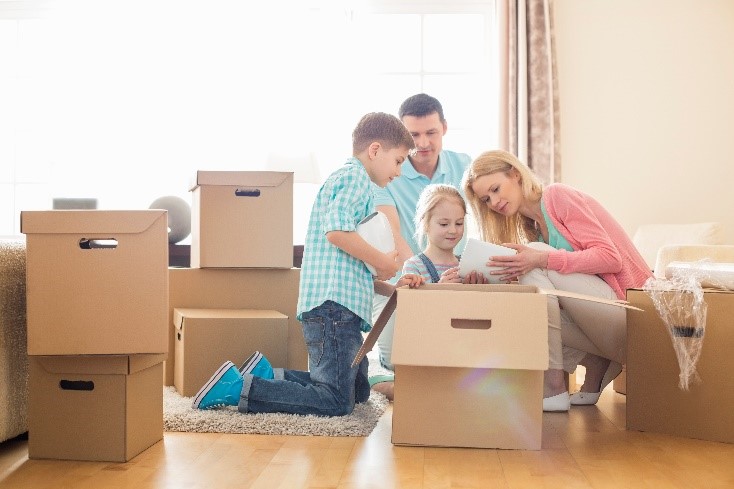 Are you planning on moving soon? If so, you're not alone! On average, Americans move about every five to seven years. From new jobs to changing familial relationships, there are lots of different reasons why people move.
With the summer months coming up, more families will be packing up and moving into a new home. Coincidentally a lot of the moves happen in May, which is why it's National Moving Month. Here are some of the top five reasons why we choose to move:
For a better home
According to 2017 American Housing Survey, over half of recent homebuyers (55%) moved for a better home. First-time buyers are making the leap from renting to owning and some move-up buyers simply outgrow their "starter home" as their families grow.
Or perhaps you stopped loving (or tolerating) the quirks of your current home. Maybe the street noise turned out to be louder than expected, or you need more storage space. Whatever the reason, sometimes moving to a new and larger home is in order.
For a better neighborhood
46% of homebuyers moved for a better neighborhood. Neighborhoods change over time. Your neighborhood could have been a quiet, sleepy bedroom community when you moved in, but thanks to area development projects, has become too commercial and busy for your liking. Likewise, if you have children (or plan to start a family), you may desire to move to be in a better school district.
To form a household
About 39% on homebuyers (and an astounding 61% of first-time buyers) listed forming their own household as the reason why they moved. Whether you're getting married or having kids, getting a home to call your own was part of the process.
To be closer to family
22% of homebuyers moved so they could be closer to family. This is common as we age; parents desire to be closer to their children and grandchildren, and sometimes grown children move closer to home for the same reasons, especially if they want help taking care of the kids!
To reduce housing costs
19% of homebuyers claimed reducing housing costs as their prime reason for moving. Some are downsizing into a smaller home (which means smaller utility bills, home insurance, and property taxes) or relocating from a location with a higher cost of living location to one with a lower cost of living. Many residents of states with higher costs of living, like California, find they have more buying power in other states like Idaho, Washington and Oregon than they otherwise would. Which means they can afford a much larger home.
Some other reasons for moving also include: a change in household composition (18%), getting a new job (14%), and reducing commute times (12%).
Let Hayden Homes help you with your next move
Whatever your reason for moving to a new home, Hayden Homes is here to help. With new home communities throughout Idaho, Oregon, and Washington, you'll find plenty of options for quality, affordable homes for every stage in life. View the benefits of buying new to learn what makes a Hayden Home the right new home for both you and the entire Pacific Northwest.