Back to Blog
September 5, 2019
Top 8 Upgrades that Payoff at Resale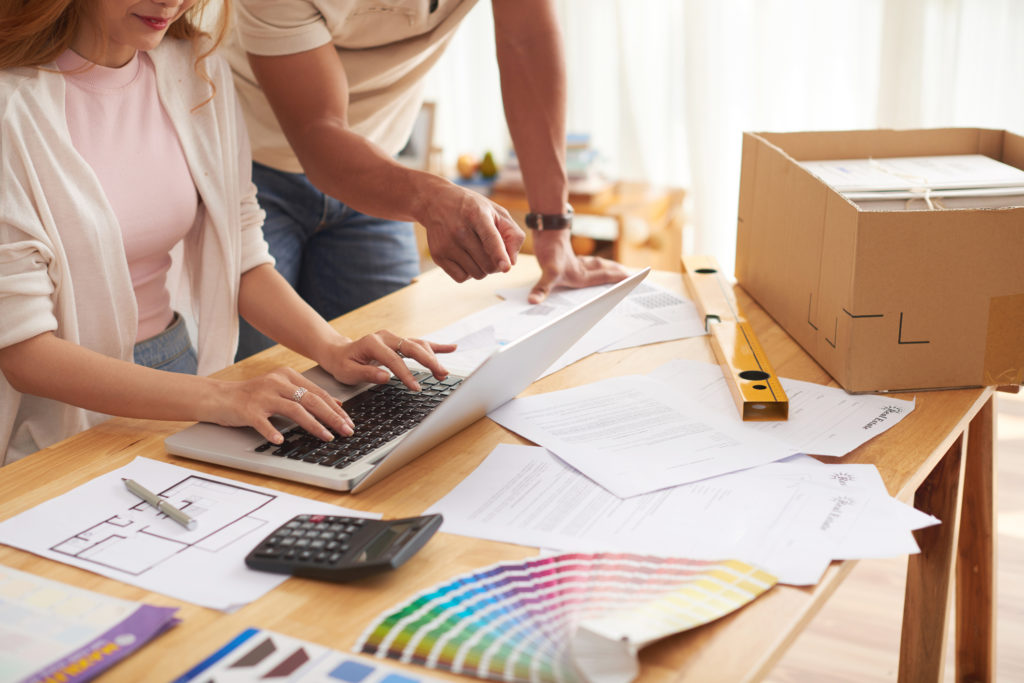 Home renovations are becoming more commonplace, thanks to the popularity of home improvement properties on HGTV, DIY Network, or Houzz. Renovations can range from months-long transformations to simple updates that can be made over the weekend. However, not all upgrades are created equally, especially when you consider resale value. Here are the top 8 upgrades that won't cost a lot of money but will reap top benefits when it's time to sell your home.
Upgrade the garage door
It's not the most exciting upgrade but replacing your garage door with an upgraded model practically pays for itself, recouping about 97.5% (98.3%) of costs. Choose a garage door made from durable materials like steel, wood composites, and aluminum.
Add stone veneer siding
Adding manufactured stone veneer to your home will seriously upgrade your home's exterior, helping you to recoup about 94.9% of the costs. Not only does stone veneer look better, but it can also improve your home's chances of withstanding harsh weather conditions!
Minor kitchen or bathroom remodel
Kitchens and bathrooms remain king when it comes to homebuyers. Upgrading them is usually a sure bet if you want to increase your home's value. But be smart with your upgrades. Instead of investing in a major renovation, keep it simple by replacing cabinet doors, hardware, and fixtures in the kitchen and updating fixtures, tile, toilet, counters, and lighting in the bathroom. Minor kitchen renovations can recoup about 80.5% of your costs and minor bathroom renovations can recoup about 67.2% of costs.
Deck addition
Outdoor living areas have grown in popularity over the years. Tap into that by adding a new deck or patio. Wood is always a great way to go, typically recouping about 75.6. Alternately, a composite deck or patio will yield an average return of 69.1%.  A 16×20 ft sized deck is the recommended size, however you'll want to make sure it's the right size for your home and yard. Be sure to include railings and steps.
Siding replacement
Old and damaged siding is an eyesore. If you're not a fan of stone veneer, new vinyl siding is a good alternative, allowing homeowners to recoup about 75.6% of costs. Updating the siding will make your home look newer. Be sure to update the trim as well.
Replace existing windows
Replacing your existing windows with Energy Star-rated windows will appeal to energy-conscious homebuyers, since they can lower a home's energy bill by 7 to 15%. By installing at least 10 vinyl replacement windows, homeowners can get a 73.4% return on value when they sell.
Update the front door
Replacing an existing door with a steel one can reap about 74.9% at resale. Steel doors make a home safer and add curb appeal. Add to the visual appeal by choosing a door with decorative options like glass paneling.
Install smart technology
Smart home technology has becoming popular with younger generations, especially the Millennial generation, who is now the largest buying generation. While not all smart home upgrades are made equally, here are some of the most popular smart technologies that will appeal to this buyer group:
Smart lighting
Climate control with smart thermostats
Smart home security systems and door locks
Smart garage door opener
Smart appliances
Built-in speakers with app control
Move into Your Dream Home
By investing in a few strategic home improvements, you'll be able to get the most bang for your buck when it's time to sell. We hope you'll consider Hayden Homes when you're ready to buy your next home. We make homebuying simple by offering a wide variety of beautiful and smartly-designed new homes to fit every life stage. To learn more about our new homes in Oregon, Washington, and Idaho, visit us online today!