Back to Blog
May 2, 2023
Starter Home or Forever Home: How to Choose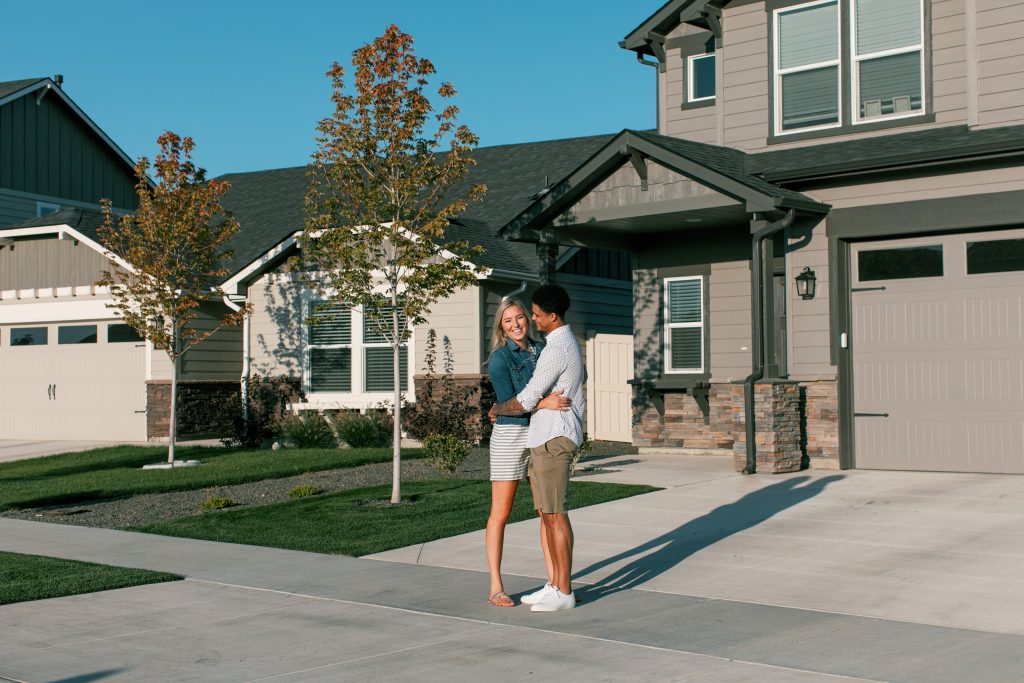 A home is one of the most significant purchases you will make in your lifetime. When deciding on what type of home to purchase, buyers have a lot of decisions to make. Build or buy? New construction or existing home? Starter or forever home? With so many options, it can be difficult to know which is best. But with careful consideration of your personal needs, goals, and finances – this decision can become clearer.
What is a starter and forever home?
First, let's start by defining starter and forever homes. Starter homes often serve as a stepping stone toward future homebuying goals. They offer plenty of opportunities for a comfortable living environment. Starter homes are efficiently designed although may have fewer amenities. They can be an excellent investment option, with several advantages, including lower monthly expenses, maintenance costs, and property taxes.
More established families looking to stay long-term often opt for forever homes. They're often more spacious and have more luxurious amenities. Forever homes can accommodate larger families and often provide more storage and outdoor space. However, forever homes tend to be more expensive than starter homes.
Choosing between a starter or forever home
When deciding between these options, it's important to consider personal lifestyle needs and future life plans. Starter homes are best suited for those who want versatility and the ability to change locations often; like young professionals and those who are beginning to accumulate wealth. Forever homes are a better fit for those who want long-term security and stability in their living environment.
When choosing between these two options, different factors come into play. Here are some questions to ask yourself:
How much can you afford?
Knowing what you can afford in a monthly payment is an incredibly helpful starting point when narrowing down your search. That way, you don't have to worry about falling in love with something that may be beyond budget and missing the chance of finding your perfect home. Hayden Homes provides a free calculator that helps you estimate what you can afford, and how much your monthly payment might be based on your personal situation.
How long do you plan to stay?
When deciding to buy a home, it pays to stay put. Not just because of all the hassle and expenses involved with buying and selling a home but also to give your home enough time to build equity. Ideally, you'll want to spend at least five years in your new home. While we don't have a crystal ball, think about the possibility of your circumstances changing: whether it's a new job, adding to your family, or needing to care for a parent.
What is the home's location?
Keep in mind that there are several factors beyond just a home's size and style when it comes to its value. Homes located close to schools, parks, shopping centers, and other amenities can make all the difference. These features will come in handy later down the road if having kids or starting a family is part of your future plans. Other features like commuting time, traffic patterns, and mass transit options can give an indication of where your neighborhood is headed.
What's the home's condition?
If you're thinking of buying a starter home, it's worth considering the amount of work you may need to put in. A thorough inspection and appraisal will help provide an accurate assessment of any repairs or replacements needed – both minor ones to get up-to-code quickly, as well as longer-term plans for renovations. Factor this into your final decision-making process to understand if purchasing a deal now might cost you even more money later on down the line when compared to other forever homes.
Which is right for you?
Choosing between a starter home and a forever home is a big decision. Ultimately you need to make the best decision for your individual needs. A starter home may be the best option for now, while for others, a forever home is the better choice. You can make a more informed decision about what type of home is right for you by carefully weighing your options and considering long-term goals.
Whether you're looking for your first home or your forever home, Hayden Homes can help. We build gorgeous homes that are perfect for every stage in life. With over 30 home plans, you're bound to find the right home for your family. Our new home communities in Idaho, Montana, Oregon, and Washington offer affordable new homes backed by our commitment to quality. Contact us today to learn how we can help get you into your dream home.