Back to Blog
April 27, 2022
Smart Home Technology to Add to Your Hayden Home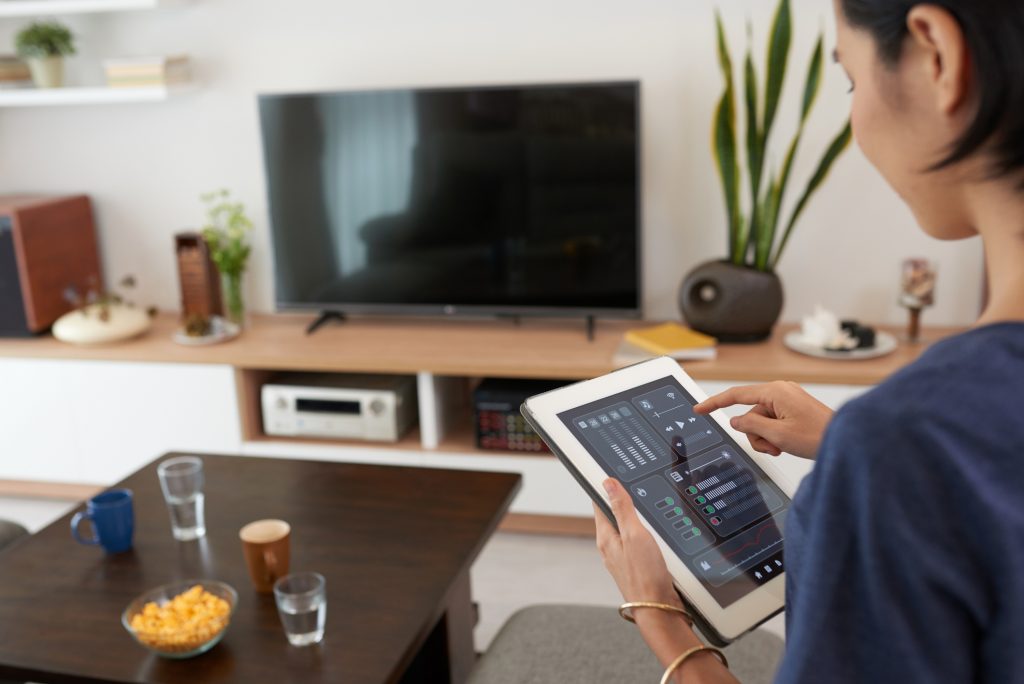 Smart home technology has advanced and become more accessible over the years. What was once a science-fiction dream is now a reality. The appeal of controlling certain aspects from your phone is intriguing, but where should you start? There are a lot of options available so it's easy to get overwhelmed. Here are some smart home devices you can add to your new Hayden Home.
Smart speakers
Smart speakers, or voice assistants, make it easy to take advantage of smart technology. Besides playing music or answering random questions, smart speakers can also serve as a central hub, allowing you to control several devices from one spot. Amazon, Google, and Apple quickly come to mind as providers, but there are additional third-party smart speakers you can always use in your new home.
Smart Lighting
Another affordable way to upgrade your home is to swap your regular lightbulbs for smart light bulbs. Most smart bulbs support voice and app control for relatively hands-free control.
Home Security
Upgrading home security systems with smart technology has been one of the biggest trends in smart home technology. Video doorbells, smart locks, security cameras, and alarm systems can work together to keep your home secure. The live views and voice capabilities of video doorbells and security cameras allow you to see and talk to whoever is at your door even when you're not at home. Motion sensors on security systems can alert you when motion is detected and, if connected to your central system, can turn on the lights to make it appear someone is at home.
Smart thermostats and smoke detectors
Programmable thermostats have been around for years, but smart thermostats are easier to use. They enable you to manage and adjust your home's temperature from your phone, even when you're away. They can even detect when you're home so you don't waste energy heating or cooling an empty house.
Likewise, smart smoke/carbon dioxide detectors can be monitored from a phone or connected smart speaker. They will send alerts if smoke is detected and can tell you when the battery is running low; no more early morning chirps.
Smart plugs
Smart plugs are the easiest and most inexpensive way to turn your home into a smart home. These outlets look like regular outlets but can turn anything that's plugged in a smart device you can control from your phone. You can also create a schedule to automatically turn on or off lights or appliances (or whatever you plug in). If you're not sure how invested you want to be in a smart home, these plugs are a great way to test things out.
Other smart appliances and devices
There are plenty of opportunities to add new smart devices outside of these main areas. You can outfit your home with individual smart appliances and devices like vacuums and mops, blinds, washing machines, coffee makers, microwaves, air purifiers, and even mattresses. Chances are there's a smart version of everything item in your home today.
These smart home devices can work together to make your home more convenient to live in. You can customize your Hayden Home with the latest smart home technology devices to create the perfect home automation system for your family.
We offer affordable new homes that fit your needs at any stage in life, backed by our commitment to quality. Visit us at Hayden-Homes.com to learn more about our new home communities in Idaho, Oregon, Washington,.