Back to Blog
April 6, 2022
Questions to Ask Before Buying a Home with a Partner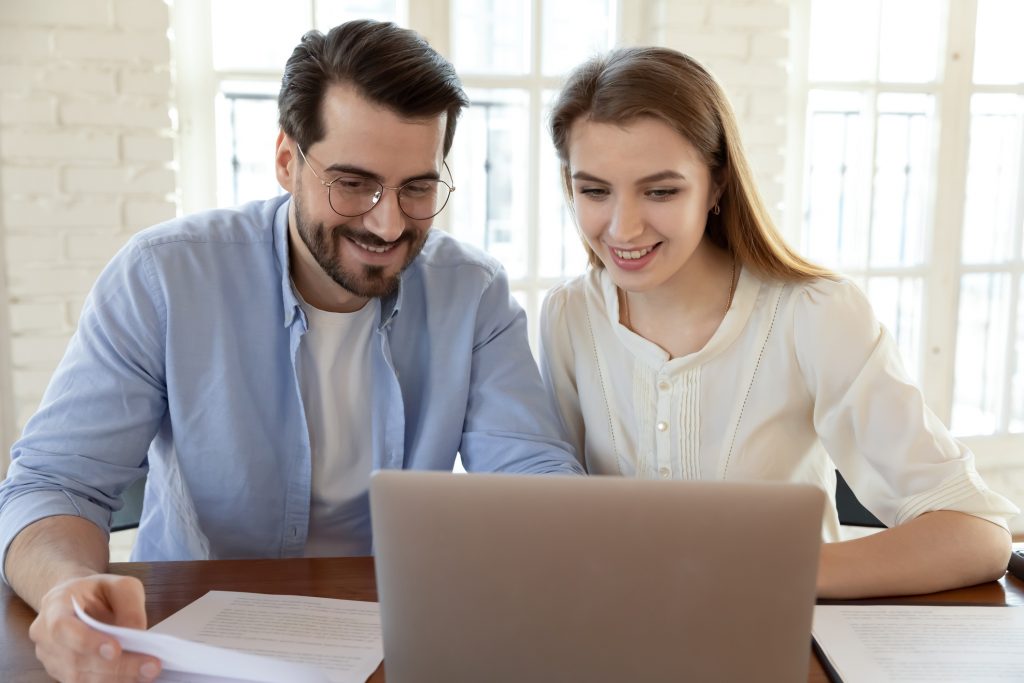 There are a lot of considerations to make when you're preparing to purchase a new home, especially if you're doing so with a partner, sibling, or friend. Asking yourself these questions will put you both on the same page and ready to tackle the joint work of homeownership.
Why do we want to buy a home?
Discuss your reasons for buying a home now – are you financially ready for homeownership? Is it better to buy than rent in your area? Do you want to make a smart investment? Having this conversation will help you identify your motivations for purchasing and better understand your partner's perspective as well.
How are your finances?
Before deciding to buy a home, you need to have an honest conversation about your finances. This is not the time to be shy; be transparent and open with each other. You should be prepared to talk about your income and debts, spending habits, credit score, debt-to-income ratios, employment, and any other assets you own.
You'll also want to discuss how much you can comfortably afford, how much you can contribute to the down payment, plans for saving additional funds if needed, and what should happen if someone cannot afford their payments.
Becoming crystal clear on your finances is critical to make sure your expectations are on the same page.
How will we split the cost of the home?
Buying a new home is a huge financial commitment and the full cost of ownership should be considered. In addition to the down payment, monthly mortgage payments, and closing costs, it's important to create a game plan to handle additional costs like regular maintenance, property tax, utilities, and replacement costs for appliances and other items around the home.
It's easy to assume you'll split the costs down the middle, but it doesn't always make sense or is fair; especially if one partner makes significantly more. There isn't a single way to divvy up these costs but it's important to discuss and set expectations before purchasing a house. Be sure to revisit the conversation periodically so you remain aligned and can adjust as your situations change. 
Who is applying for the mortgage?
You'll need to decide whether you want to apply for a joint mortgage or have one person apply individually. Getting a joint mortgage may enable you to purchase more home than you would have been able to afford on your own. Lenders will review both applicants' credit scores income, debts, and assets but will use the lower of your collective median scores.
If one partner has a significantly stronger credit score or lower debt-to-income, it may be worth applying for the mortgage individually. Have your lender run the options so you can make the best decision. Also, the name on the mortgage does not signify ownership (more on this next); it simply states who is financially responsible for repaying the loan.
How will we title the home?
How you decide to title you're your home is extremely important as it shows who owns the property. There are three common ownership types for unmarried couples, each with its own pros and cons. Here are the most common ownership types:
Sole ownership: one person owns the entire property outright
Joint tenancy: you and your partner own an equal share of the property. This type of ownership often includes a right of survivorship, which means if one partner passes away, their share of the property is given to the surviving partner.
Tenancy (or Tenants) in common: each person owns a specific percentage of the property, often based on how much each person is paying for the home.
The way you choose to title your home will affect the outcome of its sales as well as taxes and fees that come with selling your home. Meet with a real estate attorney or tax advisor to discuss the best option.
At Hayden Homes, we pride ourselves on building quality new homes for any stage in life. We build new home communities in Idaho, Oregon, Washington, and Montana. If you're getting ready to start your search for a new home (or currently in your search), our team of highly educated and trained sales professionals can help. Contact us today to learn how you can turn your dreams of homeownership into reality!