Back to Blog
June 8, 2022
Nursery Essentials: How to Set up a Nursery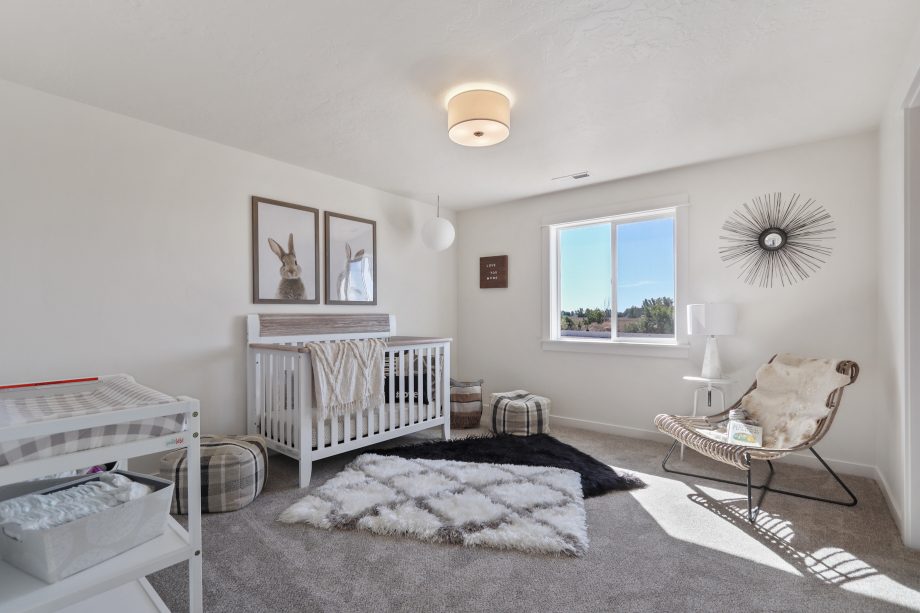 Preparing a nursery is an exciting milestone while waiting for your new baby. It can become overwhelming to create a comfortable and safe space you and the baby will love. Don't let everything you've seen on Pinterest scare you off; you can create a stylish and functional space for your baby regardless of room size or budget. Here are some essential tips for setting up your baby's nursery.
Choose furniture that'll grow
Baby and toddler-sized furniture are cute but newborns don't stay small for long. Consider choosing foundational furniture that can grow with your child. Convertible cribs give you the most bang for your buck since they can transition into a toddler and twin or full bed later in life. Another popular option is to skip the dedicated changing table for a regular dresser that's deep enough to accommodate a changing pad and supplies.
Think in zones
Make the most of any space by mapping out your floorplan. You'll want to create distinct zones for sleeping, nursing, changing, and playtime. Let the crib act as an anchor for your layout. Find a location that isn't by a window or an exterior-facing wall to reduce disruptions from light and noise. Once you've placed the crib you can set up an area for nursing and changing nearby so you don't have to go too far to place the baby back into bed after late-night feedings or diaper changes. A soft rug or playmat gives your baby a safe space to spread out and play.
Create a nursing station
You'll spend the bulk of your time feeding your little one so make sure this space is comfortable for both of you. Choose a comfortable chair with a foot rest or ottoman that has plenty of back support. Consider placing a small nightstand stocked with items you may need within reach so you don't have to get up.
Be smart about lighting
Bright nurseries look great but can make it difficult for babies to sleep in. Babies need a lot of sleep during that first year so make sure their room isn't too bright. Blackout curtains, shades, or blinds are a great option for reducing sunlight, making it easier for your little one to sleep during the day. In addition to overhead lighting, include a lamp with soft lighting for nighttime feedings.
Storage, storage, storage
Babies come with a lot of stuff so storage will be your best friend. You'll need plenty of storage for all their clothes, bedding, diapers, toys, and other necessities and gear. Baby clothes are small and can be tricky to hang in the closet so look for a decent-sized dresser with plenty of drawers. If you do want to hang some pieces, consider adding a second tension rod to increase your storage space. Shelving units are also great for toys, books, and other tidbits that are bound to accumulate.
Bonus tip: you can skip the theme
Themed baby rooms are popular on blogs and Pinterest but they can take a lot of work to coordinate. Plus, you may need to redecorate later in life as your child ages. Don't feel pressured to create the ultimate themed room. Focus on creating a calm and non-stimulating place for you and the baby.
Every member of your family deserves a special space. These tips can help make designing a nursery for your newest family member easier. Are you looking for a new home for your growing family? Hayden Homes can help. We build quality new homes for every stage in life. Visit us at Hayden-Homes.com to learn more about our new home communities in Idaho, Oregon, Washington, and Montana.