Back to Blog
October 21, 2019
Keep Your Home Safe During the Holidays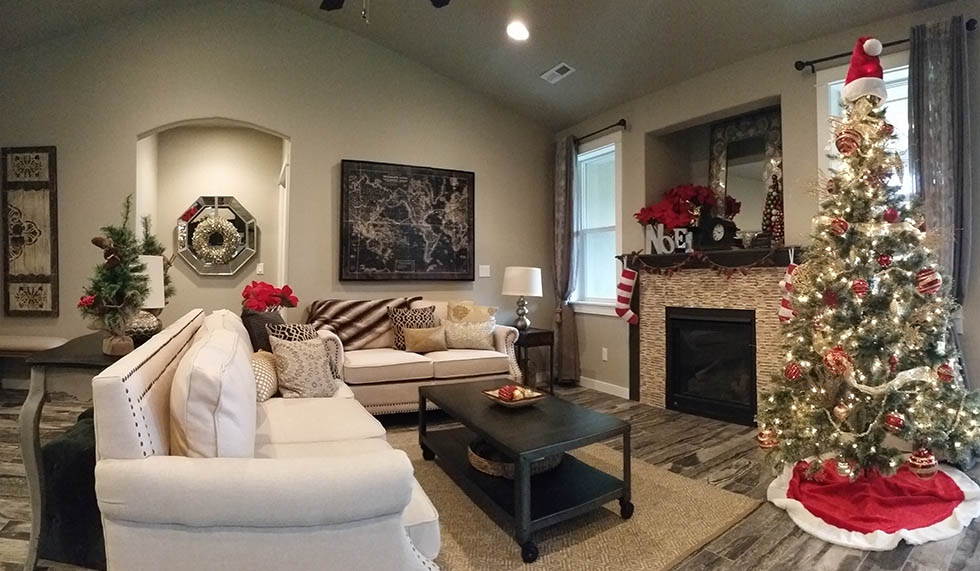 The holidays are a joyous season; with festive parties, gift-giving, and general merriment abounding, the end of the year can be a crazy few weeks! While home safety is a year-round priority for homeowners, keeping your home safe during the holiday season can amp anxieties. Thankfully, with a few simple tips, you can keep your home safe and sound whether you're traveling for the holidays or staying close to home.
Secure your home
Unsurprisingly, the top tip is to make sure your home is properly secured. Walk through your home to check that every door and window is locked and, if you have one, set your home alarm system before leaving.
If you're traveling, don't leave clues that you're not home. Have your mail and newspaper deliveries placed on hold while you're away, keep a car parked in the driveway, and use motion sensors for exterior lights around your home.
Keep vacation plans offline
Avoid discussing your travel plans on social media. You don't want to signal when your home will be unoccupied. Even if you have the highest privacy settings enabled on your social accounts, it's unwise to share this type of information.
Be smart about gifts and boxes
When you think of the holidays, what do you picture? Perhaps a Christmas tree in front of the window, fully lit and dozens of carefully wrapped presents underneath? While that's a common sight, it's also a tempting view for burglars. Keep your home safe by making sure gifts aren't visible from the outside.
Once gifts are opened, don't leave the empty boxes outside. Break boxes down so they can fit inside the trash bin so you're not advertising the new items are now inside your home.
Keep package deliveries safe
Avoid a Grinch-like scene by not having packages sit outside unattended. If possible, have packages delivered to your office or held for pickup. If you're shopping from an online retailer with a local location, consider having your order shipped to the store for pickup. Most shipping providers may allow you to postpone delivery until you know someone will be home to receive them, or leave directions on where to drop off packages.
Keep your home well-lit
Keeping your home well-lit is an effective way of keeping your home safe. If you're away, put your lights on a timer so they can turn on in the evening, making it look like someone is home. You can use smart home technology or simple programmable light plugs.
Ask a neighbor to keep watch
Good neighbors look out for each other. Ask trusted neighbor or friend to keep an eye on your home while you're away. They can contact you if anything happens at your home or even collect your mail if you didn't place a hold on deliveries.
The holiday season is a busy one but it only takes a few simple steps to keep your home and family safe this season! If a new home is on your wish list this year, Hayden Homes can help! We have new homes for sale throughout Washington, Idaho, Oregon. We're looking forward to helping you find your dream home!