Back to Blog
November 14, 2023
How to Set Your Thanksgiving Table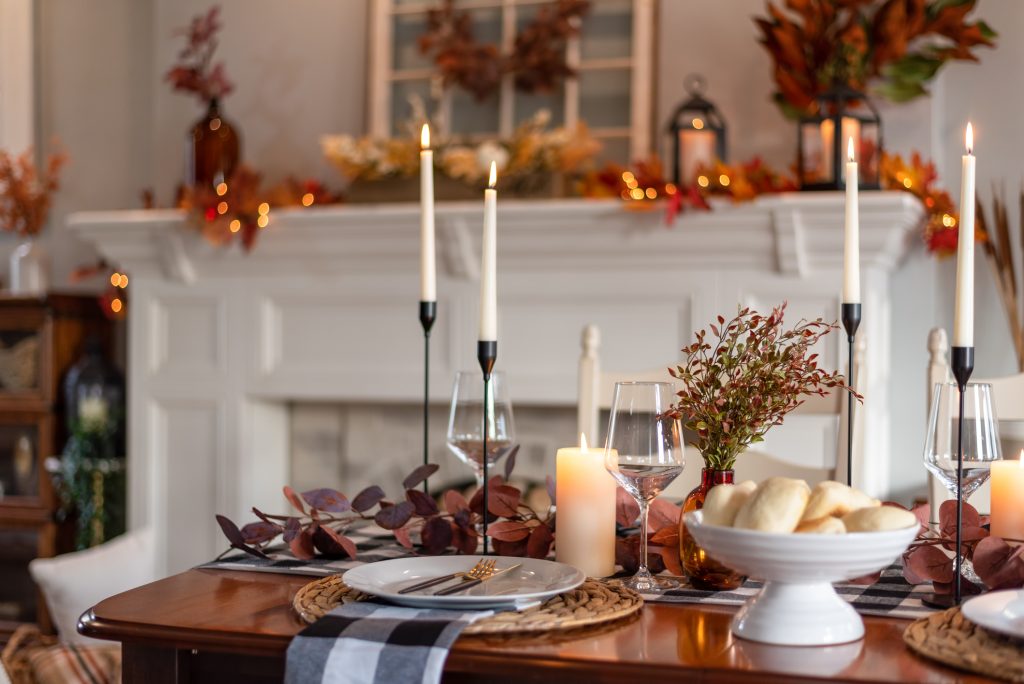 Thanksgiving is fast approaching, and that means it's time to start planning your holiday celebration. Aside from the delicious food and great company, have you given much thought to the table setting? Setting up the perfect Thanksgiving table can make all the difference in creating an inviting and cozy atmosphere for your guests.
However, it can be overwhelming to even think about how to set a table, especially if you're hosting Thanksgiving for the first time. But don't worry, this guide will help you create a stunning and stress-free Thanksgiving table that will impress your guests.
Choose a theme
To create a cohesive and visually appealing look, start by choosing a theme or color palette for your table. You can choose from traditional fall colors like orange, yellow, and brown or a more modern and minimalistic vibe. This will help you choose the right tablecloth color, dinnerware, and decorative accessories that match your theme. You can find inspiration from magazines, online sources, or your favorite Pinterest board.
Set the foundation with table linens
The foundation of a beautiful Thanksgiving table starts with the table linens and place settings. Choose something that complements your theme or décor and is easy to clean. Layer table runners or placemats on top to create visual interest. You can play with textures for a modern look or choose neutral colors that will showcase your dinnerware.
Set the place settings
There are no strict rules about how to set a Thanksgiving table, but remember that you will need a dinner plate, salad plate, silverware, glasses, and napkins for each guest. Place the plates at the center of each setting and the silverware on the sides, starting with forks and progressing in order of use. The napkin can go to the left of the forks, or you can be creative and play with different napkin folds. Don't forget to add a water glass, and if you're serving wine, add a red and white glass next to the water glass. Make sure there is enough space between each place setting for guests to feel comfortable.
Decorative accessories
Now that your basic table is set up, add decorative accessories that suit your theme and enhance the overall look of your table. Candles, flowers, and foliage are the most popular options, but you can play with different textures and colors. If you opt for a centerpiece, keep it low enough so that guests can see across the table. If your table is long, consider using several smaller centerpieces instead of one large one.
Name cards
If your Thanksgiving dinner is more formal, place cards add a personal touch to your Thanksgiving table and avoid confusion over seating arrangements. You can buy pre-made name cards or create your own with fancy cardstock and a calligraphy pen or font.
With all the cooking and planning, a beautiful tablescape can be the icing on the cake and set the tone for a memorable experience. Taking some time to plan your Thanksgiving table well will be worth it.
Enjoy the holidays in your new Hayden home
Whether you want to host Thanksgiving next year or need a home to accommodate your growing guest list, visit Hayden-Homes.com to learn more about our new home communities in Idaho, Montana, Oregon, and Washington. We have new construction homes for every stage in life. We hope you enjoy your holidays in your new home by Hayden Homes.