Back to Blog
May 18, 2020
How to Naturally Freshen Your Home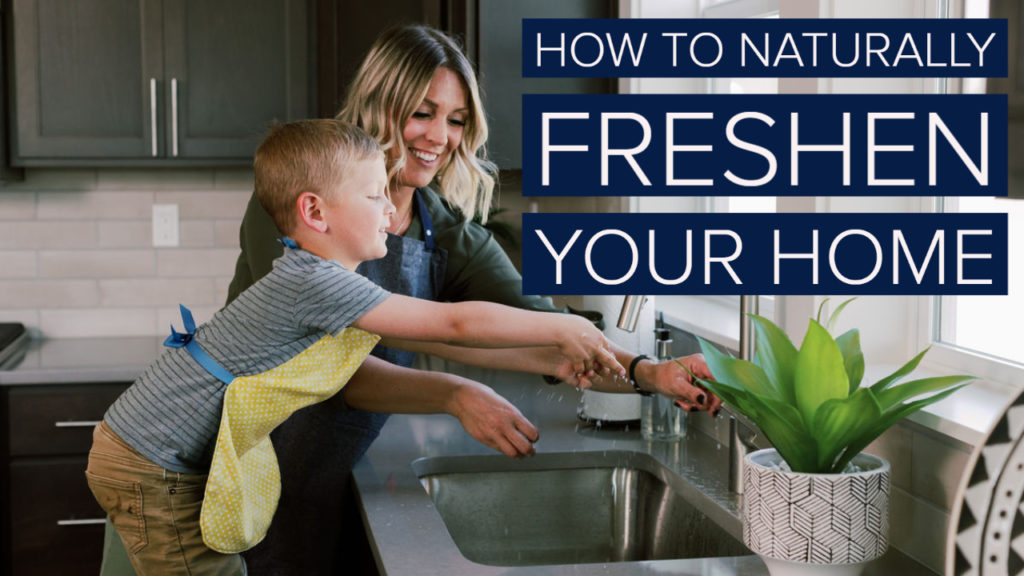 After being in your home for an extended period of time, it may need a bit of a "pick-me-up." Instead of lighting another scented candle or spraying an air freshener, try some of these all-natural alternatives to keep your home smelling clean and fresh.
Open the windows
Opening the windows and doors allows fresh air to circulate through your home, whisking away stale air and lingering smells. Have you ever gone for a hike or into the countryside and felt like you could breathe easier? That's the power of fresh air! Clearing out offending odors is always the best course of action instead of covering them with an air freshener. Leaving your windows open for at least ten minutes a day is a good start.
Use baking soda
Baking soda is a great, non-toxic air freshener without leaving a scent. You may already have an open box in your refrigerator and freezer. Consider placing boxes in cabinets, closets, and even at the bottom of the litter box. You can also sprinkle baking soda in the trash can or on any carpeted area or rug as a deodorant. Simply let the baking soda sit on the carpet for at least 20 minutes before vacuuming.
Deodorize with vinegar
Just like baking soda, vinegar is another natural deodorizer. Placing a bowl of vinegar in a room can clear up even the most stubborn of odors. You can also vinegar to neutralize odors in the air or on fabric by mixing three parts white vinegar with one part water in a spray bottle. Don't worry about the pungent smell. It will naturally dissipate as it dries but if you don't want to wait, you can create a citrus-infused vinegar cleaner that smells nicer.
Fill your home with plants
Not only will houseplants liven up your home, they can help clean the air. Don't worry: you don't need to turn your home into a jungle; a modest collection of plants can still bring health-boosting benefits. Try plants like palms, Boston ferns, snake plants, or spider plants. If you have pets, be sure to choose plants that are non-toxic to them.
Simmer herbs or fruit on the stove
Simmer some water with citrus slices, spices like star of anise or cinnamon, or herbs like lavender or mint to easily fill your home with a homemade potpourri.
Nothing beats a fresh smelling home. These simple, all-natural air fresheners will make your home smell great. If your house could use some freshening up, try one of these ideas!
Hayden Homes has beautiful new homes for sale in Washington, Oregon, and Idaho. We're here to help you find your dream home, whether you're buying your first or upgrading your current home. Reach out to us today!