Back to Blog
June 14, 2022
How to Get Your Home Ready to Sell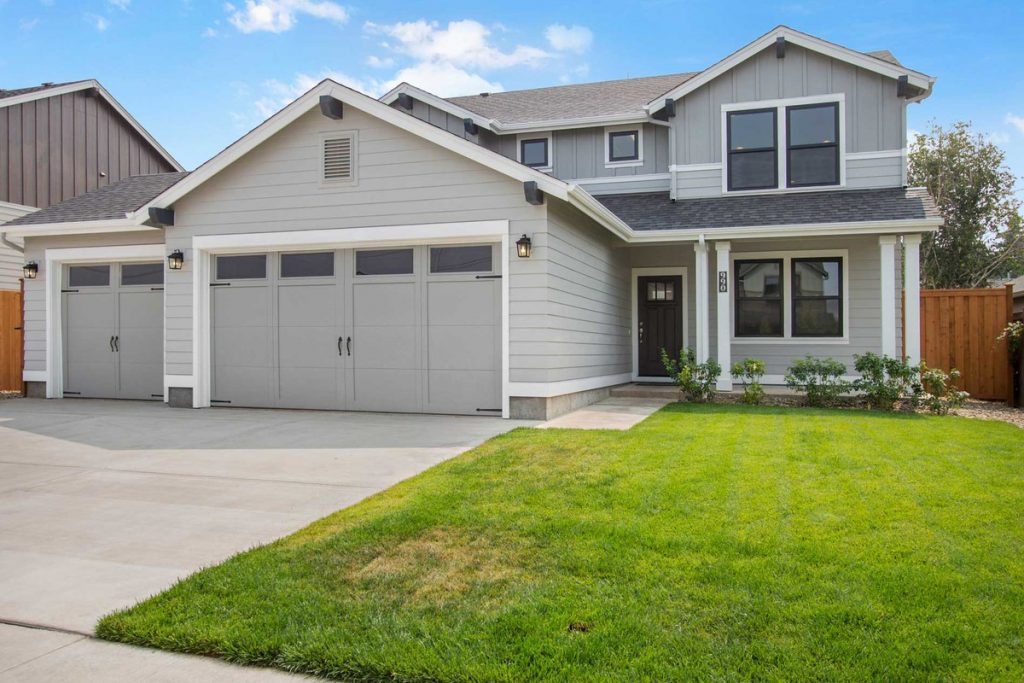 Preparing your home to sell can become stressful and overwhelming. There are many small tasks to coordinate and manage. No matter how you decide to sell, there are several important things you should consider before listing. Here are some tips for getting your home ready for sale.
Research the market
Real estate is local; it may be moving quickly in one area but not another. Find out what your local market conditions are and what homes similar to yours are selling for. A trusted listing agent can guide you through the selling process and manage the behind-the-scenes work of marketing, showings, and negotiations.
Separate yourself from your home
After many years and memories, it's easy to become attached to your home, making it difficult to let go. Don't let this attachment derail your plans to move on. Emotionally detaching yourself from your home will set you up for a successful selling process. Remember, a new family will be able to create their own memories in this house while you will create new memories in your next home.
Get a home inspection
A pre-sale home inspection is optional but beneficial. Home inspections are commonly used by buyers to better understand the true condition of a home. For sellers, inspections can give you a hit list of repairs to make; instead of spending time and money trying to fix everything, you can focus on the issues that can cause buyers concern.
Make necessary repairs and minor updates
After receiving the pre-sale home inspection report, create a plan to address any needed repairs. You don't have to fix everything on the list; your realtor can recommend the items to prioritize. If big-ticket items – like HVAC systems, water heaters or furnaces, and roofs – have a short estimated life, it could be worth investing in replacements. Buyers will fill more confident knowing they won't have to replace these within a few years of buying.
Now is also the time to finally address those minor repairs and updates you've been putting off. These tasks can be quickly fixed over the weekend at a relatively low cost. You may want to consider painting the interior rooms a neutral color as well.
Boost curb appeal
Your home's exterior is the first thing buyers see so make sure their first impression is a good one. You don't have to landscape the entire space. Simple lawn tasks like cleaning the gutters, mowing the lawn and pruning bushes, removing weeds and planting new flowers, and clearing the sidewalk and pathways can make a big impact.
3 Ds: deep clean, declutter, and depersonalize your home
After living in one space for several years, you're bound to have a lot of stuff. Go through your home and start clearing out items you no longer use, want, or need. Pass on or donate items that are in good condition and toss or recycle everything else. Decluttering now will make it easier to pack when it's time to move into your new home.
Once you've decluttered, give your home a thorough deep clean. You can hire a professional cleaning crew to help make your home sparkle. You should have the carpets deep cleaned, windows washed inside and out (including the sills), wipe the baseboards, clean mirrors, scrub toilets, shower stalls, tubs, and dust. Maintain your hard work with daily or weekly touch-ups.
The final step is removing personal items like photographs, family heirlooms, and other objects that might distract buyers. Your home may feel impersonal but it will be a blank canvas for buyers to envision their belongings and family in it.
Your home was a wonderful place to live in and while it's bittersweet to leave, you're giving another family an opportunity to enjoy life in it.
Once you're ready to sell your current home, it's time to start looking for a new one. We build new homes and communities throughout Oregon, Idaho, Montana, and Washington. Visit us at Hayden-Homes.com to learn more about our neighborhoods, view floorplans, and find the right home for your family.