Back to Blog
September 23, 2019
How to Design a Welcoming Guest Room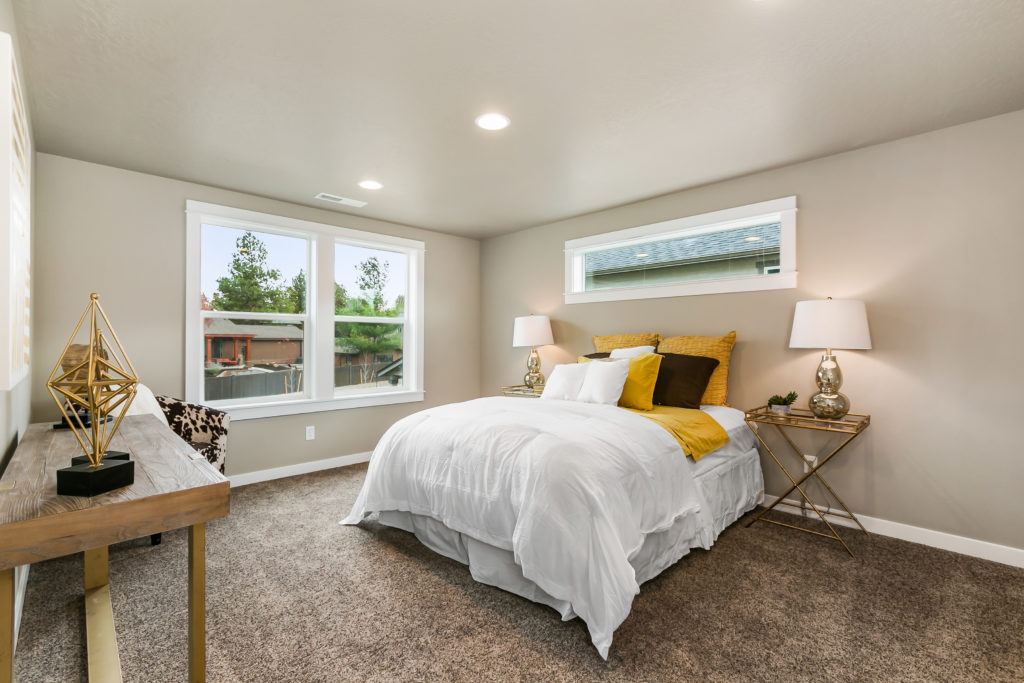 Now that we're heading towards the end of the year, it's no doubt that many of us will be welcoming family and friends into our homes to stay overnight. While they're not expecting a luxury, five-star hotel experience, it feels good knowing your guests feel welcomed and comfortable in your home. Here are some simple tips for creating a guest bedroom that will make your guests feel like home.
Fresh linens
Make sure the bedding is fresh and ready for your guests when they arrive. Also, consider having an extra set of bedding in case accidents happen or their visit extends a couple of weeks.  A deep basket is a great way to stash extra guest towels, pillows, and blankets in the room.
Have a fully-stocked nightstand
Nightstands help keep the essentials within easy reach of the bed. Make sure your nightstand is outfitted with a lamp, clock, tissues, and a place for them to charge their devices. You can also place a water pitcher and some glasses so your guests won't have to try wandering into your kitchen during the middle of the night.
Provide plenty of storage
Most guests don't need to fully unpack during their stay but, be sure to provide plenty of storage options for their things. An extra chair, ottoman, or bench can be used as a place to put their clothes or suitcase (or you can also place a luggage rack in the room as well). An elevated surface makes it easier for guests to access their bags during their stay. Also, include hangers in the closet for anything they may want to hang.
Keep the essentials on hand
Consider providing travel-sized essentials like soap, lotion, shampoo and conditioner, toothpaste and an extra toothbrush on hand. Guests will appreciate having these necessities, especially if they've forgotten something! Another great idea is having the wi-fi password on hand for them as well. Save guests the hassle of asking for the password (and spelling out a complicated one) by printing the information on a card.
Welcome your guests home
You can create a dreamy guest room that even you'll want to stay in! Do you love hosting overnight guests but don't have an extra room? Hayden Homes can help. Contact us today and tour one of our model homes in Washington, Idaho, and Oregon. We're sure you'll find your dream home with us!