Back to Blog
March 14, 2022
How to Create a Friendly Front Porch For Your New Home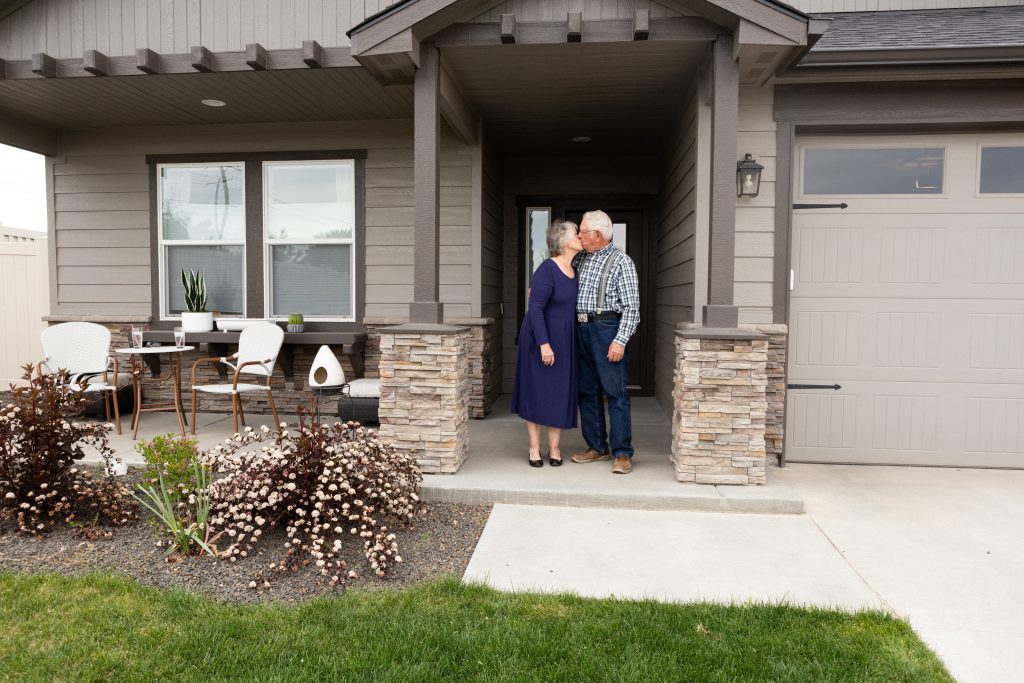 Your front porch serves a lot of functions: it's where you welcome visitors, connect with the neighborhood, and often sets the tone for your entire home. Since it's usually the first way people interact with your home, it's important to create a friendly and inviting impression. Use these steps to make your front porch a welcoming space.
Freshen Up Your Front Porch
The front door is the focal point of your porch so give it some attention. You don't have to replace the door; a fresh coat of paint can be enough to make a big impact. Bright, bold colors are instantly inviting and add to your home's curb appeal. You can also add a new decorative door knocker.
Add Some Life With Plants
Plants and flowers can add some life and bursts of color to your porch. Dot the porch with potted plants and flowers in a variety of container sizes to add visual interest. High-quality planters can be an investment but you want to choose items that can stand up to the elements and last for years.
Personalize With Accessories
When it comes to decorating, think of the front porch as an extension of your living room. Due to the size, be careful with what you choose to display or risk having a cluttered space. Doormats come in plenty of different sizes and designs so it's an inexpensive way to decorate and change with the seasons. Wreaths offer another way to decorate throughout the year.
Have Good Lighting
Proper lighting is essential, whether its indoors or outdoors. Choose a light fixture that not only provides security from potential intruders but also enhances your home's aesthetics during the evening hours. If you have a large porch, consider adding string lights to help create an intimate setting when hanging out at night.
Maintain Your Front Porch
While we don't spend a lot of time on our front porch, don't let your hard work go to waste. Regularly sweep, dust, and wash surfaces as needed to keep cobwebs and clutter at bay. If you have flowers or plants, keep them pruned and change them out if die.
With a few key elements, you can create a warm and friendly ambiance for your front porch.
If you're thinking about buying a home in the Northwest, we hope you'll consider Hayden Homes. We offer a wide variety of beautiful and smartly-designed new homes to fit every life stage. Contact us today to learn more about our new homes for sale Washington, Oregon, and Idaho you're sure to love.