Back to Blog
May 31, 2022
How to Choose the Right Flooring for Your New Hayden Home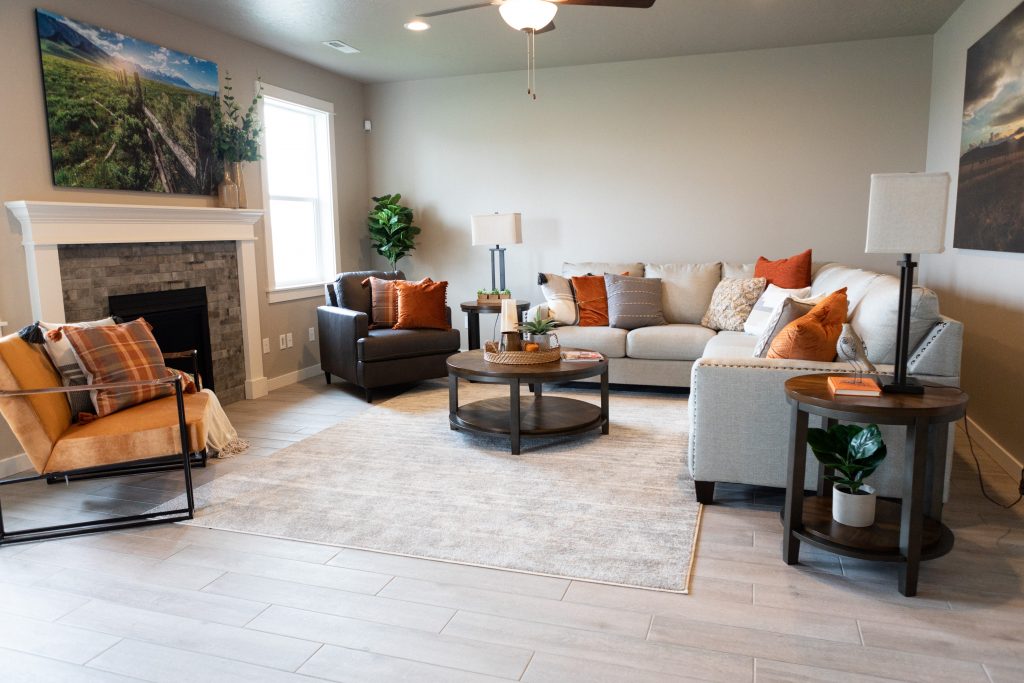 There's more to choosing flooring than simply picking the floor that looks the best. These days, there is a myriad of flooring options to choose from, leaving many homebuyers feeling overwhelmed while trying to find the best option for their homes.
When choosing the flooring for your new Hayden home, it pays to do your research. Here are some factors to consider when selecting the right flooring for your home.
Room location
The location of a room will affect the type of flooring you'll want to use. Is the space below or above the ground? Basements are often susceptible to ground moisture so choose a flooring product that's suited for medium- or high-moisture environments like ceramic or porcelain tile, vinyl tile, or concrete. The options are endless for rooms where moisture isn't a limiting factor. 
Also, take note of the amount of direct light the room receives. If it's a lot, opt for UV-resistant products to keep your floor from fading.
Traffic patterns
High-traffic areas need durable flooring to withstand the amount of regular use it receives. Areas like the kitchen, bathroom, and living room will need a more durable product than something that's not used as often, like an office or laundry room. Likewise, high-traffic areas will require additional cleaning so choose something that's easy to maintain.
Room function
Flooring is not universal; what works well in one room may not work well in another. While carpet is great in the bedroom, you wouldn't want to carpet the bathrooms. Think about how you'll use each space and choose the flooring that works best in those areas. 
Consider your lifestyle
Your lifestyle has a big impact on the type of flooring you'll want. If you have kids or pets, something durable that's scratch resistant and easy to clean is a smart option. If anyone in your family has allergies, hard surface flooring like hardwood, vinyl, and laminate can be thoroughly cleaned to reduce the instances of dust mites or mold, helping to keep allergic reactions at bay. You'll also want to think about the amount of time and effort you're willing to devote to maintaining the floors. If low-maintenance flooring is a priority, choose resilient flooring like vinyl. tile, or laminate.
Consider your budget
Flooring can vary in price so the room's size and your budget will guide your selections. Domestic solid hardwood, engineered wood, carpet, laminate, and vinyl, are affordable options. Rare or imported hardwood, stone, wool carpet, premium laminate, and luxury vinyl tend to be more expensive.
Personalizing your new Hayden home is what makes it yours. We have many resources, both online and in our design centers, including professionally designed packages with textures and finishes, to help you choose the perfect options and finishes.
We hope you love your new Hayden home. If you're still on the hunt for your dream home, we have homes for sale in Washington, Oregon, Montana, and Idaho. We'd love the opportunity to help you purchase your dream home. Contact us today to start your journey today!