Back to Blog
February 15, 2022
How to Buy a New Home When You're Self-Employed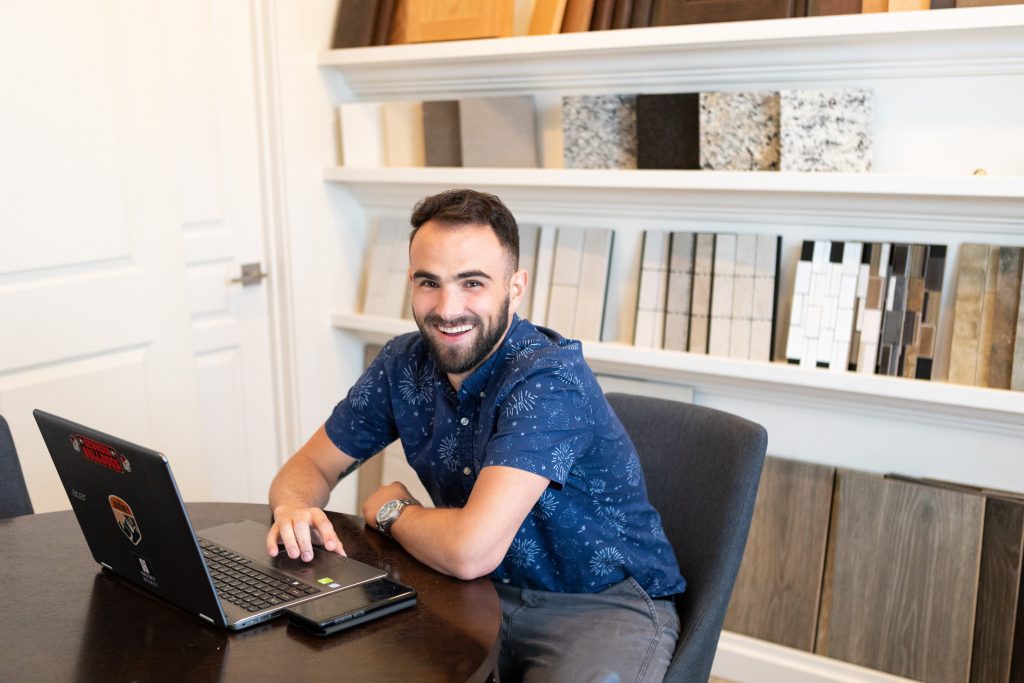 Self-employed people face a slightly different mortgage process than salaried applicants. Mortgage lenders tend to scrutinize loan applications more than traditional borrowers. This doesn't mean you can't buy a home if you own your own business. Here's what to expect during the mortgage process if you're self-employed.
1. Gather Your Paperwork
Every borrower needs to document their financial history, but this documentation is extremely important for self-employed applicants. Be prepared to provide proof of the following information:
Employment verification: lenders won't take you at your word when you claim self-employment. You will need to provide proof that you're self-employed. This can include providing a state or business licenses for your business, evidence of business insurance, documentation of incorporation or a Doing Business As (DBA) or statements from current clients, a licensed certified personal accountant (CPA) or professional organization that can verify you're self-employed.
Income: lenders will want to see that you have stable, consistent, and continuous income (preferably for at least three years following closing). This means you will need to provide the following documentation: two years of personal tax returns (this can include W-2s if you pay yourself through a corporation and not an owner's draw), two years of business tax returns including schedules K-1, 1120, and 1120S, a balance sheet, and a year-to-date profit and loss statement (P&L).
2. Monitor Your Credit
For most applicants, a credit score of at least 620 can be enough to qualify for a mortgage. It's possible for self-employed applicants with the same score to qualify, but you'll find greater success of approval with a higher credit score.
Self-employed applicants should regularly check their credit, correcting errors, and keeping their debt-to-income (DTI) ratio low.
3. Reduce Your Tax Deductions
Most self-employed borrowers are accustomed to claiming a lot of business expenses to reduce their taxable income. This habit can reduce your qualifying income and cause lenders to question your ability to pay the mortgage and reduce the amount you're able to borrow.
4. Keep Business Expenses Separate
Separate your business and personal expenses as quickly as possible. Charging business expenses to your personal accounts will increase your credit utilization or DTI, which can negatively impact your application. Separating your accounts will give lenders a clearer understanding of your finances and you'll appear more credible.
5. Save a Higher Down Payment
Saving as much money as possible for a down payment is beneficial. Providing a larger down payment can offset the perceived risk of income instability. Here are some tips for saving for a down payment.
The mortgage process can be slightly more challenging as a self-employed applicant, it's not impossible. Find a good loan officer and talk to them as soon as you're interested in buying a home. With careful planning and preparation, you can make it happen and be able buy your dream home.
Ready to buy your new home? At Hayden Homes, we pride ourselves on building quality new homes in Idaho, Oregon, and Washington. Our team can help you find the home that's just right for you at any stage in life.