Back to Blog
August 8, 2023
How Much House Do You Need?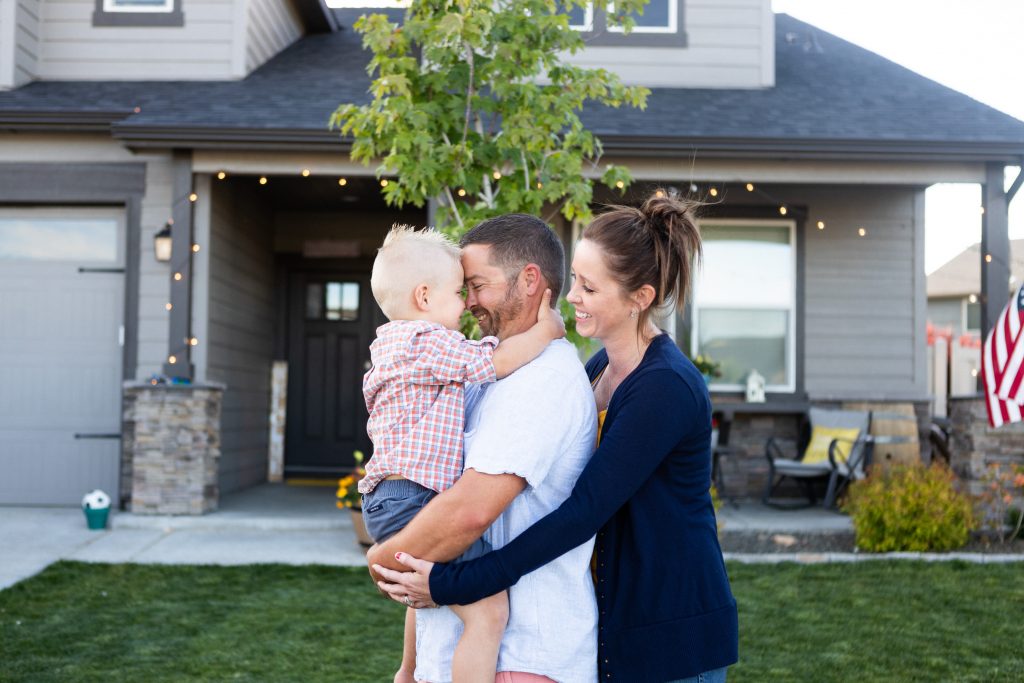 When shopping for a new home, one question that tends to pop up is, "How big of a home do I really need?" As a first-time homebuyer, or even a seasoned homeowner, determining the ideal home size can be a tough decision. You want to make sure you have enough space to accommodate your family's needs without limiting your budget or ending up with more house than you'll use.
If you're tackling the "How big?" question, here are six questions to ask to help you determine how big of a home you truly need.
1. How much space do you have now?
One of the first things to consider when figuring out the right home size you need is how much space you have now. If you're already living in a 1,200-square-foot apartment and you're comfortable, you may not need to upgrade to a 2,000-square-foot home. Similarly, it may be time to look for something larger if you're feeling cramped in a small house. Hayden Homes offers over 40 home plans ranging from 600-3,100 sq ft with a variety of different layouts to fit your lifestyle.
2. How many people will be living in the home?
One of the first things to consider when determining how big of a home you need is how many people will be living in the space. A family of four will need more space than someone who lives alone. If you're planning on having children or having family members move in with you, you'll need to make sure your new home has enough bedrooms to accommodate everyone comfortably.
3. What kind of storage space do you need?
Storage space can often be overlooked when shopping for a home. However, it's a crucial aspect that should be considered. If you have a lot of belongings or hobby gear, such as bicycles or sporting equipment, you may require extra space for storage or a garage. In the long run, having enough storage space can prevent clutter and maintain a clean living environment.
4. What is your lifestyle like?
Another thing to consider is your lifestyle and the type of activities you will be doing in the house. If you love having guests over for dinner parties or game nights, you may want to have a bit more living space. Do you work from home or need a quiet space? Then you may need a home with an extra room that you can convert into an office or study. If you're an outdoor enthusiast who loves to hike, bike, or garden, you may prefer a home with a large backyard or outdoor living space instead of one with more square feet.
5. What is your budget?
You should consider your budget when determining how the home size you need. The larger the home, the more expensive it will be. You'll also need to consider the cost of utilities and maintenance, which can be higher for larger homes.
6. What is your long-term plan?
Finally, consider your long-term plan. Do you plan on staying in this home for the long haul or is it just a temporary living arrangement? If you plan on staying for a while, you may want a larger home that can accommodate changing needs over time.
Purchasing a home is a significant investment, and understanding how big of a home you need is vital to making the right decision. By asking yourself these six questions, you can narrow down your options and determine the home size that will best fit your lifestyle and budget. It's important to remember that the home-buying process is unique to everyone. What might be too small or too big for you may not be the same for others. It's always best to prioritize your needs to find the perfect-sized home for you and your family.
Find your dream home with Hayden Homes
Hayden Homes builds new single-family homes in Idaho, Montana, Oregon, and Washington for every stage of life. W Visit our website to learn more about our homes and new home communities. We look forward to welcoming you into your new home.