Back to Blog
October 14, 2019
Host a Spooktacular Halloween Party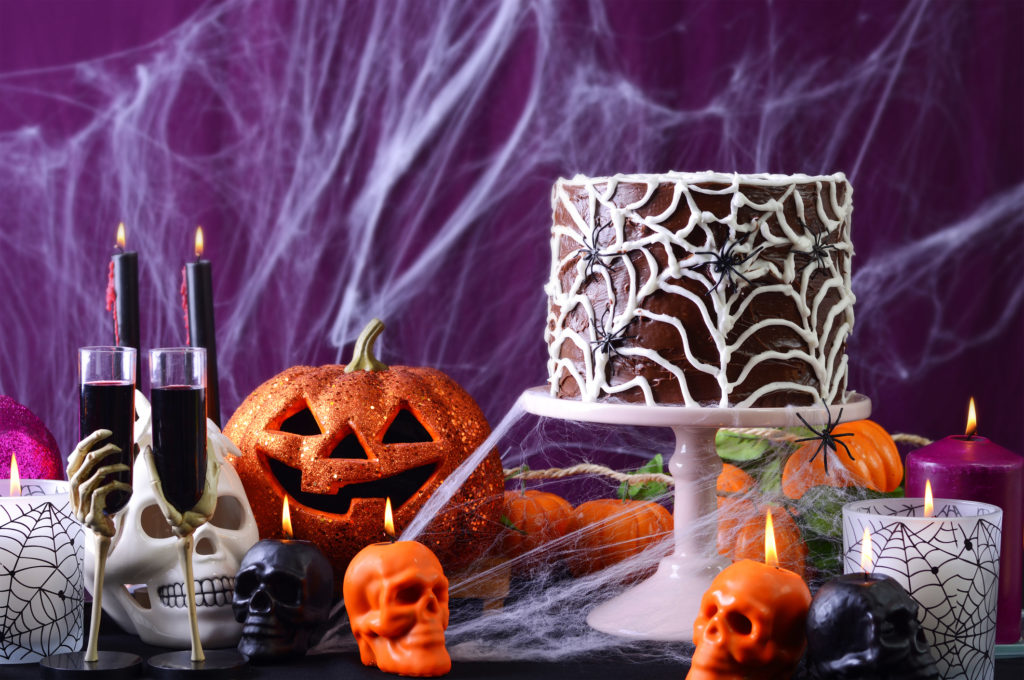 Does the thought of hosting a Halloween party leave you horrified? Don't be afraid! Thankfully you don't need to be a professional event planner (or even Martha Stewart) to host a spooktacular Halloween party. Plan a great Halloween party with this ultimate guide of tips, tricks, and party planning hacks.
Think of your guest list
Your guest list (along with your theme) will guide how you plan your Halloween party. What kind of party do you want to host? An adult-only affair? A festive bash for your kids? Or a family-friendly event? Figuring this out will make the rest of your planning easier.
Pick a theme
Just like pumpkins, Halloween comes in different shapes. You can host a cute costume party or go for a creepier bash.  Your chosen theme will influence your decorations, food, and more. Keep your prospective guest list in mind when deciding on a theme; if you're having younger children or those who scare easily, a lighthearted Halloween theme will be your best bet.
Set the scene
Cast a spell on your home with Halloween decorations! Decorate with pumpkins, cobwebs, spiders, bats, candles…go wild! Set an especially eerie mood by replacing a few lightbulbs with colored bulbs or black lights. Make sure there is enough room for guests to safely move around without bumping into anything, especially if you use candles!
Play scary movies in the background to add to the spooky mood. If your party is more adult, try classic horror films like Rosemary's Baby, Psycho, or Halloween. For a more lighthearted party, choose a family-friendly flick like The Addams Family, It's The Great Pumpkin, Charlie Brown, Hocus Pocus, or The Nightmare Before Christmas.
Don't forget the music! Create a Halloween party playlist with a fun mix of spooky favorites, old school classics, and today's hits.
Tricks and treats
Provide plenty of savory food options to balance the Halloween sweets. Serve fun finger foods that are easy for guests to enjoy while mingling. If you need some menu inspiration, here are some scary good snacks and desserts your guests will love nibbling.
What's Halloween without candy? Create a candy buffet so guests can create their own goodie bag to take home. Sure beats trick-or-treating!
Plan activities
Consider having games or activities available for your party guests, especially if you're hosting children. If you have space, a pumpkin carving station is always fun. If you lack space or would rather avoid extra clean up, set out markers, stickers, and more for pumpkin decorating. Other fun activities include apple bobbing, mock trick-or-treating, even a Halloween-themed scavenger hunt. If you'd like to encourage people to wear costumes, have a costume contest and award prizes.
Enjoy a spooky soiree in your new home
Celebrating the spooky season with friends and family at home is a great way to enjoy the fun and festivities of Halloween. You'll love hosting everyone in your new Hayden home! If you're still looking for a new home to haunt, reach out to us today to learn more about our new homes for sale throughout Idaho, Oregon, and Washington.