Back to Blog
April 11, 2023
Home Upgrades: Easy Ways to Boost Your Home's Value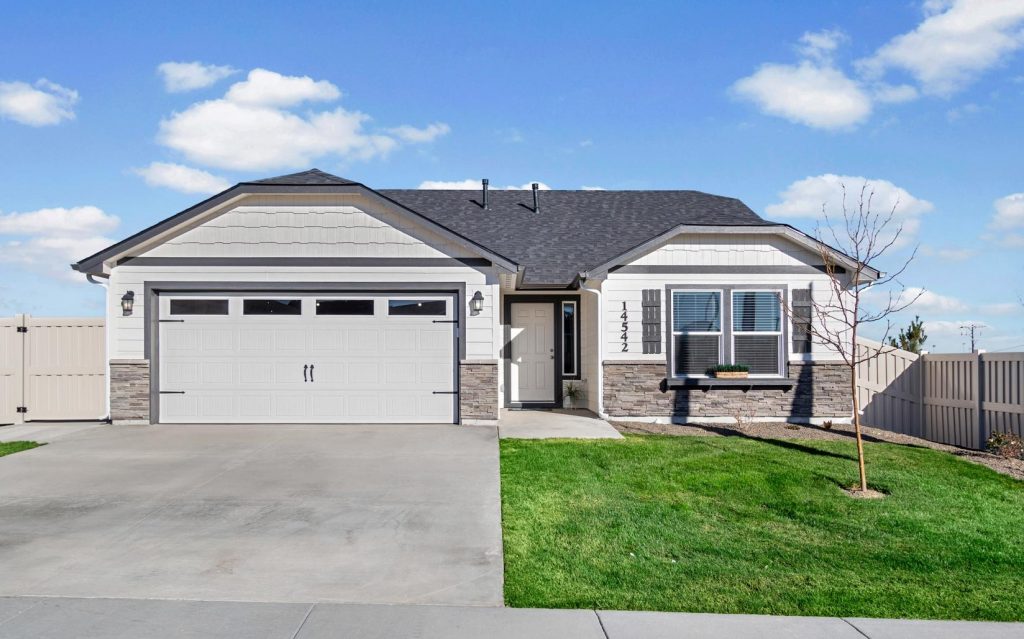 When it's time to sell, every homeowner wants to get as much as possible from their homes. While you can't move your home to a new city to take advantage of rising home values, there are still plenty of updates homeowners can do to increase their home's value without breaking the bank. There are so many options that it can be difficult to know where to start. The last thing you want to do is spend a lot of money on updates that don't give you the same return. This guide covers several cost-effective strategies you can use to boost your home's value on a budget.
Handle necessary repairs
When it comes to deciding whether to wait for a buyer or make upgrades to a home before putting it on the market, making improvements that replace outdated or sometimes-faulty major components can be a great option. Upgrading a furnace or water heater may seem like an expensive task but if it means buyers will have one less potential problem inside the home when they move in, it may be well worth the price. Even something as simple as replacing potentially easily stained carpets with hardwood floors or swapping out wood siding for vinyl can help give prospective buyers peace of mind that maintenance won't be a full-time job after they take possession.
Updating with a fresh coat of paint
Investing in a fresh coat of paint is one of the best ways to spruce up your interior and attract potential buyers. Keeping your walls and ceilings looking fresh can be an affordable improvement that won't break the bank, so you don't need to worry about investing in expensive renovations. Peeling paint is off-putting, so tackling it before anything else is important if you want to get the highest sale price possible. Making updates where they matter most, such as in the bathrooms and kitchen, will make a huge difference without having to blow your budget. A simple coat of paint can utterly transform these rooms for a much-improved visual impact.
Touch up your curb appeal
Making a good first impression is so important when it comes to selling your home, and the exterior of your house is what potential buyers will first see. Enhancing the curb appeal with an updated lawn, trimmed shrubbery, and swept walkways are just a few ways you can spruce up your exterior. To add an extra touch of vibrancy, consider planting seasonally appropriate flowers that add pops of color to help make the space eye-catching. You should also look around at other houses in the neighborhood to get some ideas on how you can further improve yours – sometimes even small changes like new sod or newly planted trees can make all the difference.
Install energy-saving features
Installing energy efficiency features like insulation, solar panels, low-flow shower heads, or LED lightbulbs can not only add value to your home but also save money on utility bills over time. This makes them great investments if you plan on staying in your home long-term or even preparing it for sale. Be sure to compare different energy-efficient features before making any decisions; what works best for one homeowner may not work for another depending on their budget and needs.
Create additional living space
Creating additional living space is also an effective way to increase your home's resale value without spending too much money upfront. This could be done by finishing a basement or attic or adding a deck or patio.
Home upgrades are a great way to invest in your property while also improving its overall value and maximizing efficiency within the home itself. With careful research, you can find ways to upgrade your home and boost its value without breaking the bank.
Once you're ready to sell your current home, it's time to start looking for a new one. With new home communities throughout Oregon, Idaho, Montana, and Washington, we're sure you'll be able to find a home you'll love. Visit us at Hayden-Homes.com to learn more about our neighborhoods, view floorplans, and find the right home for your family.