Back to Blog
March 7, 2023
Helping Pets Adjust to a New Home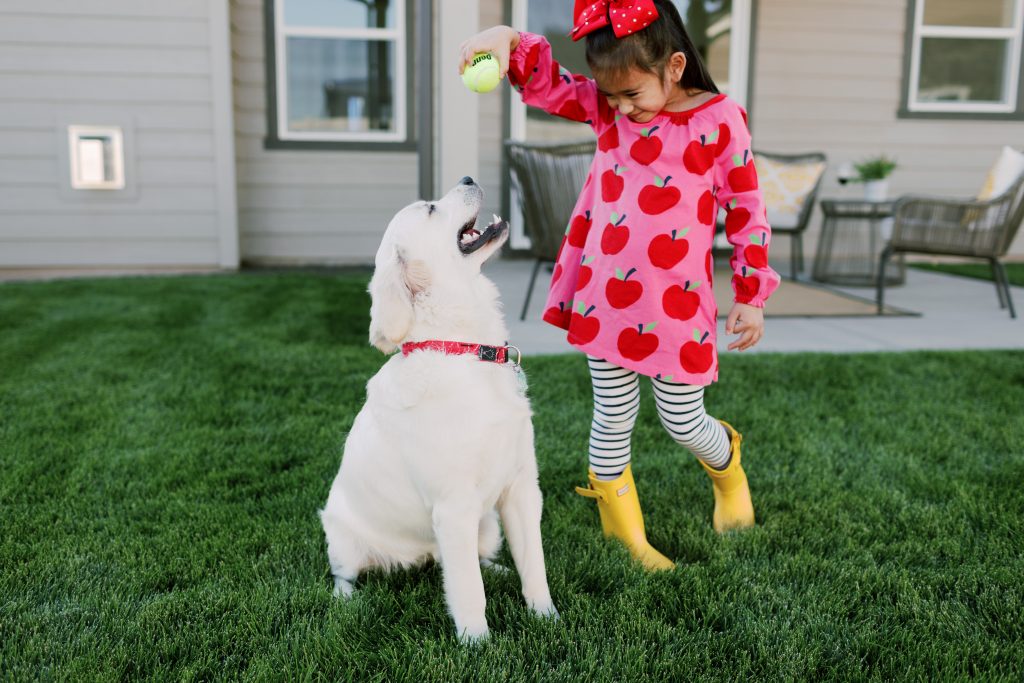 Moving can be a stressful time, especially when you have pets who are unfamiliar with their new surroundings. It's important to take the time to properly introduce your pet to their new environment and establish a routine that will help them adjust more quickly. In this blog post, we'll discuss how to prepare ahead of time so you can help pets adjust to a new space.
Prepare ahead of time
Before you move into your new home, it's a good idea to introduce your pet to their new space to start the adjustment process. Let them smell every corner of the new home to begin feeling more comfortable. Then take them for walks around the neighborhood so they can start to familiarize themselves with the new sights and sounds so they're more comfortable before everything gets uprooted on moving day.
Create some familiarity
Bringing favorite items along, such as blankets or toys, can help create familiarity with their new space. You can leave some special items with familiar scents – like their favorite toys or blanket from home or one of your clothing items – so when they revisit, your new home becomes more familiar.
Stick to established routines
Your pets do best with structure and routine. To make sure they feel at ease during this time of transition, stick to their regular feeding times, walks, and playtime routines even amidst the moving chaos. Giving pets consistent structure helps alleviate any anxiety or stress they may experience due to changing locations.
Establish boundaries
Establish boundaries when you first move into your new home. Start early on teaching proper manners by reminding them gently about behaviors like jumping up on furniture or begging at meal times. Also, take special care with chewing and potty training — especially if these two were an issue in their previous home — so that these issues don't become a habit in your new home!
Ensure their comfort & safety
Once you've moved in, it's important to take steps to make sure your pet feels safe and secure during the transition period. Check for places where they could get hurt or escape through open doors or windows and provide comfort through attention playing together and speaking in calm tones.
Stay home
After settling into a new home, your beloved pet may be nervous and anxious. Make sure they don't feel alone by staying close during their transition period; if you need to leave, try finding someone your pet knows that could keep it company in its unfamiliar environment.
Give them plenty of time to adjust
Moving is exciting, but it's also stressful – particularly for pets who are used to having their environment stay the same. You can successfully help your pets adjust to their new home by giving them plenty of time (at least several weeks) to adjust as they explore their new home and surroundings at their own pace. Remember that animals process change differently than humans do; even if you feel settled and back at home fairly quickly, your pet may need more time to adjust accordingly.
Ready to make a move to a new home? Hayden Homes builds new construction homes in attractive and friendly communities in Idaho, Montana, Oregon, and Washington. We're sure you'll find the right home for your family for every stage in life. We look forward to helping you find your dream home.