Back to Blog
February 16, 2021
HAYDEN HOMES AWARDED 2020 BUILDER OF THE YEAR BY SNAKE RIVER VALLEY BUILDING CONTRACTORS ASSOCIATION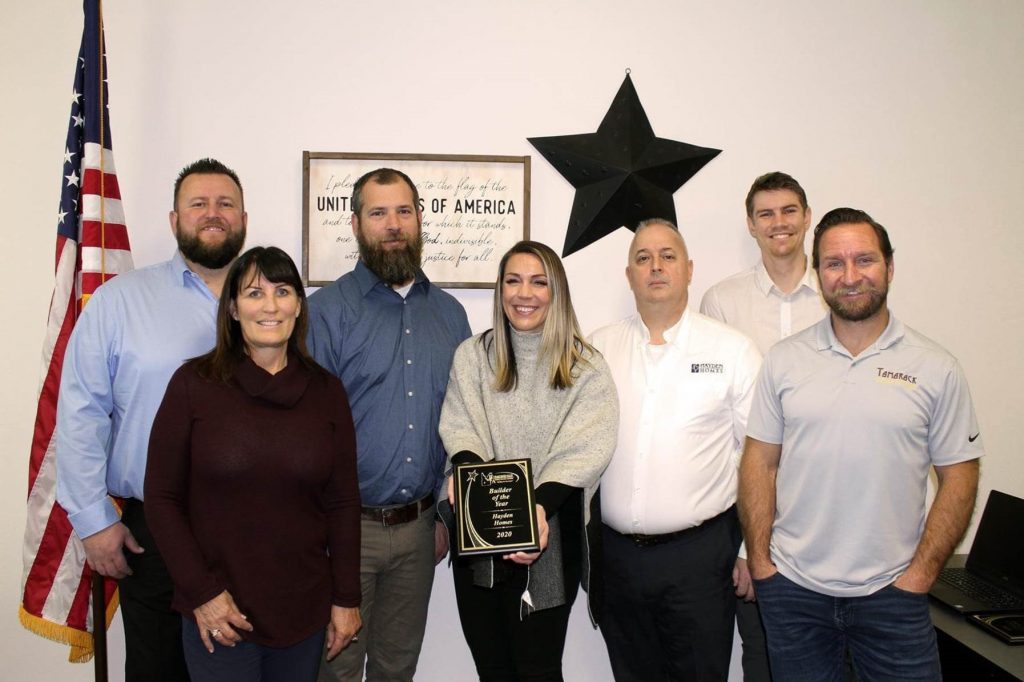 MERIDIAN, ID. — Hayden Homes has been awarded Builder of the Year by the Snake Valley Building Contractors Association (BCA). The home builder of the year title is one of the most coveted and recognizes builders who set the standard for the rest of the industry through their professionalism and dedication to excellence. This award honors builder members who have made significant contributions to the BCA, the building industry and community.
"It is an absolute honor to be recognized by the Snake Valley Building Contractors Association for the dedication we have to developing and building quality homes," said Jim Carraway, Regional Director of Hayden Homes. "We strive to build a strong community by providing affordable homeownership opportunities for the hardworking families throughout the Treasure Valley. This award is an affirmation of our team's hard work, collaboration and commitment to our homebuyers."
The mission of the Snake River Valley Building Contractors Association is to unite the building industry and draw upon the collective strength, talent, and commitment of its members to enhance their professionalism and improve the overall business climate. The BCA believes that it is through the efforts of a strong, professional building industry, that the needs of the community for quality, affordable housing can be met.
Hayden Homes has been building affordable, quality, award-winning homes in the Treasure Valley for over 12 years.
###
About Hayden Homes
Established in Redmond, Oregon in 1989, Hayden Homes has provided over 17,000 new homes to price conscious, value-driven homebuyers in underserved, secondary markets throughout Washington, Oregon and Idaho. Hayden Homes continues to be the largest privately-owned new home builder in the Pacific Northwest.
Hayden Homes exists to Give As You Go™, so together we build a strong community, and lead fulfilled lives. Hayden Homes has contributed 3.25 billion dollars to local economies and has created more than 69,000 jobs since the company's inception. Hayden Homes supports philanthropic efforts in the communities in which they build and have contributed more than 24.2 million dollars in charitable donations with the flagship of their giving through the 501(c)(3) Non-Profit, First Story. To date, First Story has provided over 90 deserving and capable families throughout the Pacific Northwest with a safe, healthy affordable home and a first step toward financial freedom. The Hayden Homes brand family of companies includes Simplicity by Hayden Homes, Wise Size Homes and Hayden Homes, all providing an unparalleled selection of opportunities for those looking to purchase a new home.