Back to Blog
December 20, 2021
Fun Ways to Ring in the New Year at Home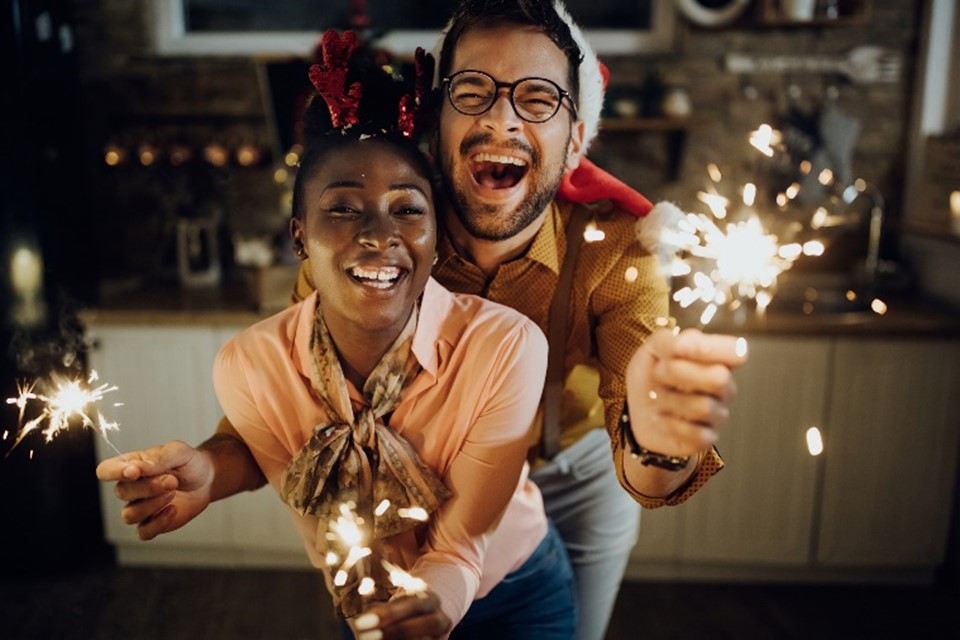 We're getting closer and closer to the end of the year and thoughts are turning to how to celebrate. If you'd rather stay home than trudge out into the cold night or have small children who won't last until midnight, you can have a fun and memorable evening at home. Here are some fun and creative ways you can ring in the New Year at home.
1. Have a family slumber party
Bring your coziest pillows and blankets into the living room for a family sleepover. You can watch your favorite movies or television show, play games, enjoy snacks, and share what you enjoyed about this year and what you're looking forward to in the new year.
2. Dress up
Just because you're staying home doesn't mean you can't dress up! Dress to the nines for an elegant evening in. You can provide fun dress up attire like feather boas, top hats, and crowns for kids to wear. This also makes for a great photo opportunity to mark the occasion. You can lean into the fancy evening by serving small appetizers and desserts, and sparkling cider.
3. Have a dance party
Turn up the music and turn down the lights for a dance party in your living room. Make a playlist of family favorites and dance your heart out.
4. Celebrate early
If you have small children who won't be able to stay up to midnight (or if you don't want to stay up) have a mock countdown a few hours earlier. You can watch countdown celebrations for other countries or even years online. This allows the kids to experience the excitement of counting in a new year without being grouchy and exhausted the next day.
5. Host a video call with family and friends
New Year's Eve is a great time to check in wither family and friends. You can plan a small virtual party for the countdown and toasts or have several smaller conversations throughout the evening to wish them well in the new year.
6. Make a "lucky" dinner
Make a festive dinner with some traditional New Year's food meant to being good luck. Whether it's soba noodles, black-eyed peas, tamales, or 12 grapes, these foods are a fun and delicious way to say hello to a new, and lucky, year. Here are some ideas to get started with!
These are just a few fun ways you can ring in the New Year with your family from the comfort of your home. If a new Hayden home is on your wish list for the new year, we can help! We have new homes for sale throughout Washington, Idaho, Oregon. We can't wait to help you find your dream home!