Back to Blog
July 26, 2022
Down Payments: What's the Magic Number?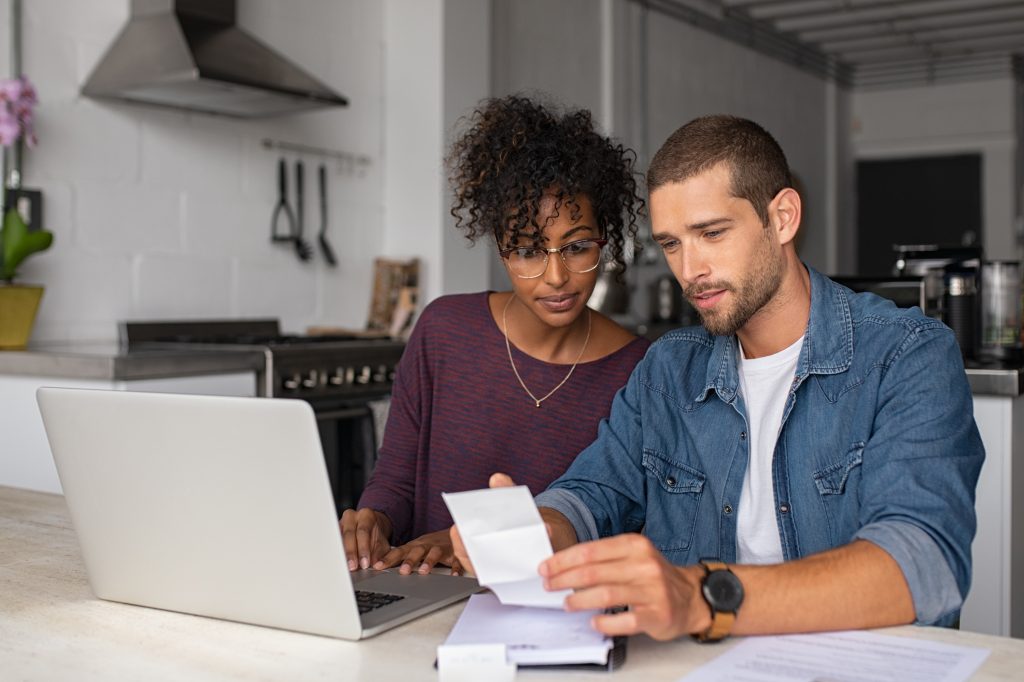 Buying a new home is a major purchase. That's why the majority of homebuyers finance their homes. Even though you don't need the full purchase amount upfront, saving enough for a down payment can sometimes be an obstacle for prospective homebuyers. You may have heard that you should have 20% of the purchase price but you can actually choose how much to put down based on your individual situation.
What is a down payment?
The down payment is a percentage of a purchase price that is paid upfront. Down payments allow you to make a large purchase, for like a home or car, without having the full purchase amount at the time of sale. They represent your initial ownership stake in a home. For example, if you decide to buy a home for $450,000 and put down 10%, your down payment will be $45,000 with your lender financing the remaining $405,000.
The gold standard in homebuying has been a 20% down payment, but most homebuyers put down substantially less. In 2021, the median down payment for all buyers was 13% and 7% for first-time homebuyers.
Minimum down payment requirements
If a 20% down payment isn't required, how much do you need? Well, that answer depends largely on the type of mortgage program you use.
Conventional loans: it's possible to get a conventional loan with as little as 3% down but it depends on your personal situation and the loan program. You'll probably be required to get private mortgage insurance (PMI) if your down payment is less than 20%.
Federal Housing Administration (FHA): loans backed by the Federal Housing Administration require as little as 3.5% down with a credit score of at least 580 and 10% with a score between 500 and 579.
US Department of Veterans Affairs (VA): VA loans do not have a down payment requirement.
Benefits of a larger vs smaller down payment
Not sure which option is better? There are benefits to both a larger and smaller down payment.
A higher down payment means you'll need to borrow less and will have lower monthly payments. Your lender may also reward you with a lower interest rate. You'll also have a reduced PMI premium (or avoid it completely if you have a 20% down payment), and you will start out with more equity in your home.
Having a smaller down payment gives you the ability to buy a home sooner. You'll also have more funds available for additional costs like renovations or emergencies.
How much should your down payment be?
While the prevailing idea is to put down 20%, the amount of your down payment depends on many different factors. Consider this as a guide to figure out what works best for your individual situation. Here are some factors to consider when coming up with your magic number:
Buying timeline: when do you want to buy a home? A smaller down payment means you can buy a new home sooner. The more far out your purchasing timeline, the longer you can save for a larger down payment.
The amount you want to borrow: the higher your down payment is, the less you need to borrow.
Your financial standing: if you have a strong financial history, you may be able to put down a smaller down payment.  
Mortgage type: your down payment requirements vary depending on the type of loan you have. Refer to your lender's requirements.
How to save for a down payment
Saving for a down payment can feel overwhelming, but it doesn't have to be. Use these tips to create a savings plan for your down payment.
Hayden Homes is here to help when you're ready to buy a new home. We build new single-family homes in Idaho, Oregon, Montana, and Washington for every stage of life. Visit us on our website to learn more about our homes and new home communities. We're looking forward to welcoming you into your new home.