Back to Blog
July 28, 2017
How to Determine Which Home Loan is Right for You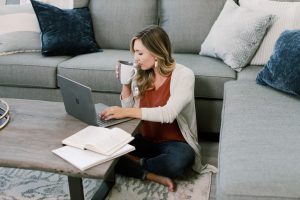 If you are thinking about buying a new home, then you probably already know that there could be myriad financing options available to you. Knowing which financing option to choose, and which type of home loan is right for you, are both important things to know. Review the following information about the different types of home loans available to individuals just like you.
Fixed Rate Mortgage
A fixed rate mortgage is one of the most common home loan structures. In a traditional fixed rate mortgage, a home loan is offered with a certain interest rate, and this interest rate is "fixed"–meaning that it does not change over the course of the loan–over time. Fixed rate mortgages can provide a sense of stability, as you always know what your monthly mortgage payment will be; it will not change.

Normal fluctuations in your escrow account may cause your monthly payment to change, but your actual mortgage will be fixed.
Adjustable Rate Mortgage
Adjustable rate mortgages (ARMs) are quite the opposite. In an adjustable rate mortgage, the interest rate can change over time. While ARM mortgages have typically been deemed risky, experts say that ARMs may have their place. As suggested by an article in The Washington Post you may consider an ARM if:
You plan to move before an interest rate spike will happen;
You expect your income to rise; or
You think you can invest your mortgage savings for a greater return elsewhere.
However, if you are planning to buy a home that you'll live in for decades and you're not sure what your income will be, you may want to consider avoiding ARMs.
VA Loan
A VA, or Veterans Administration loan, is a type of loan that is available only to veterans. VA loans are issued by private lenders, just like standard loans, but the VA guarantees a portion of the loan. These loans can help qualifying individuals purchase a home without a down payment or private mortgage insurance, secure low interest rates, and more.
USDA Rural Housing Loan
Another option for financing is a USDA (US Department of Agriculture) rural housing loan. With this type of loan, you can buy a home with zero down payment and a very low interest rate if you meet eligibility requirements, including income requirements and you are buying in what is considered to be a "rural" area. Many Hayden Homes' neighborhoods are being built in areas that meet this standard!
FHA Loans
The Federal Housing Administration (FHA) is the largest insurer of residential mortgages in the world, and if you get an FHA loan, this means that you are getting a loan that is considered a "mortgage insurance backed mortgage loan." Essentially, when you have an FHA loan, you are paying for mortgage insurance, which protects your lender in the event that you default on the loan. Because of this protection, FHA loans are often offered at lower interest rates, and eligibility requirements may be less strict, too. Less than perfect credit and a lower down payment (minimum is 3.5 percent) are OK, and some of your closing costs may even be covered.
FHA 203k Rehab Loan
Remember, an FHA loan is a type of loan that carries mortgage insurance and is from an FHA-approved lender. An FHA 203k rehab loan is different than a traditional FHA mortgage loan in that the former allows you to take out a loan with the purpose of buying a home and improving upon it. This means that if you are buying a home that is less than perfect and is in need of repairs, you can use your FHA 203k rehab loan to finance repairs to make the home livable.
Loans for People with Less than Optimal Credit
If you have poor credit, you may be under the impression that getting a home loan isn't in your immediate future, and therefore you need to put the idea of buying a home on the back burner for awhile. However, there are still loans available for people with less than optimal credit, including many of the loan types mentioned above, such as the FHA loans, VA loans, and USDA rural housing loans. Some private lenders may also offer loans to those with less than optimal credit, although keep in mind that the interest rates on these loans may be higher than is reasonable.
See Our Homes for Sale Today in the Pacific Northwest
At Hayden Homes, we have a number of properties that may qualify for USDA rural housing loans (view full list here), and we also work with home financiers who can be helpful in answering questions and streamlining the home loan process to obtain your first home. To learn more, come see one of our brand new Hayden Homes today in Oregon, Washington, or Idaho!