Back to Blog
April 18, 2019
Congratulations Michaela Corcoran-Hall, Realtor! Hayden Homes MVR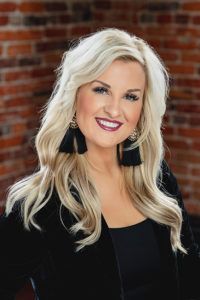 We are excited to announce that Michaela Corcoran-Hall, one of our respected Real Estate Partners, with Coldwell Banker Schneidmiller Realty, in North Idaho, has been elevated to Hayden Homes Most Valuable Realtor (MVR) status!
A little about Michaela: 
Michaela Corcoran-Hall is a consummate real estate professional, who not only understands the art of deal-making, but also the art of relationships. She makes the process of buying and selling homes an experience that her clients praise her for. Michaela has a tremendous appreciation for Coeur d'Alene and the surrounding areas, its rich history, and communities. Her knowledge of the real estate market and market trends is unparalleled, and highly respected by her peers and clients. Michaela began her successful career in 2004 with Re/Max by the Lake in Coeur d Alene, where she was awarded 2004 Rookie of the Year in Kootenai County and now 15 years later being the Top Female Agent at Coldwell Banker Schneidmiller Realty. With 15 years in the Real Estate business, she brings a balanced perspective to residential real estate marketing and sales, including Top Listing Agent, Top Buyers Agent, Residential Home Sales, Home Buyers, Resort Properties, Second Homes, Lake Properties and Investments. Real estate negotiation is where she found her true calling….Representing Her Clients!
Michaela's expertise is marketing up-scale homes in Northern Idaho to local, national and global buyers, across all major media channels and through her extensive, personal international network of contacts. Clearly, Michaela's core competence is the art of cultivating relationships through personal contact, social media, and her extensive client base.
When Michaela represents her clients, she presents all viable options to her clients, knowing that this may be the largest investment of their lives. She is with them through every step of their sale or purchase.
Thank you and congratulations to Michaela, we look forward to continuing our wonderful partnership in the future!