Back to Blog
March 27, 2019
Congratulations Kristin Smith, Realtor! Hayden Homes MVR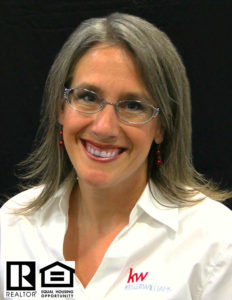 We are excited to announce that Kristin Smith, Realtor, one of our respected Real Estate Partners, with Keller Williams Realty Mid-Willamette, in Albany Oregon, has been elevated to Hayden Homes Most Valuable Realtor (MVR) status!
A little about Kristin,
Kristin Smith is a native Oregonian, born in Portland, OR she grew up there until her parents purchased a farm just outside of Albany, and moved when she was 14 years old. She and her husband Tom bought their first home in 1991 in Brownsville, where they have lived ever since. Fast forward to 2005, when she and her husband started working for a local contractor where she managed the construction company office doing financials, work orders, etc. Just before the market crashed, she entered the real estate industry as a Broker with Keller Williams Realty and has been there ever since. While working real estate wasn't easy during the Great Recession, she hung in there and came out of it with a grit that can only be attained through struggle. In 2012, she took a brief hiatus from active selling after being diagnosed with Stage 4 Hodgkins Lymphoma. During that time, the agents in her market rallied around her and made sure that her clients were still serviced and her family was provided for. She is ever grateful for the love and support she and her family received during that time.
In 2016, Kristin got her Principal Broker license and added an administrative assistant to her team. She is now blessed to be able to work side-by-side with her daughter Sharolyn – also a licensed Broker/REALTOR® – and they have their own office based in Albany. Kristin's Brokerage specializes in Residential Real Estate – homes for sale. Working with sellers, buyers, and investors is their primary focus. Having grown up and lived in the Albany/Linn County area for so many years, she feels like she has a unique perspective and knowledge of the area that benefits her clients. She truly believes that it's important to live what you talk, and for that reason, she and her husband have owned their home since 2006.
Kristin is actively involved in the community and the Albany Chamber where she faithfully attends the weekly Greeters meetings. In addition, the Business After Hours events have provided her a great networking opportunity and way to learn more about local businesses. She has made a lot of great friends through the Chamber, and acknowledges that it has allowed her the ability to partner with and support non-profits in the area by participating in volunteer activities and fundraisers.
Thank you and congratulations to Kristin, we look forward to continuing our wonderful partnership in the future!