Back to Blog
December 12, 2019
Congratulations Aurelia Contreras, Realtor! Hayden Homes MVR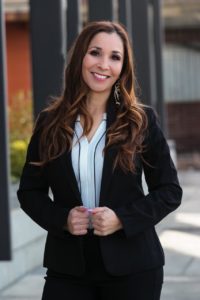 We are excited to announce that Aurelia Contreras, Realtor, one of our respected Real Estate Partners with Tri-Cities Realty Group, LLC in Pasco, Washington, has been elevated to Hayden Homes Most Valuable Realtor (MVR) status!
A little about Aurelia: 
Growing up in the Tri-Cities, WA, Aurelia Contreras has witnessed the vast economic expansion and evolution of this vibrantly growing area. Being a realtor since 2007, she has abundant professional experience and treats all of her clients with the utmost respect. Keeping up with the latest marketing trends is her specialty and she works diligently to be sure all her transactions run as smoothly as possible from beginning to close. As her former clients will tell you, Aurelia is passionate about what she does and works above and beyond what is necessary to gain their trust and confidence and they are more than willing to provide her with referrals based on her exceptional performance. In her spare time she enjoys traveling, spending time with her family, cooking and pleasant refreshing walks on the great trails of Badger Mountain.
Thank you and congratulations to Aurelia, we look forward to continuing our wonderful partnership in the future!