Back to Blog
August 27, 2018
Tips on Evaluating and Locating Schools When Buying a New Home
If you're a parent who is planning to make a move with your family, finding a great school for your child is most likely a top priority. Most parents prioritize good school districts when looking for a new neighborhood and home in which to live. But finding a great school can be challenging – where does a parent even begin? If you're looking for new homes for sale and want to be sure that a new home is located within a great school district, here are some tips.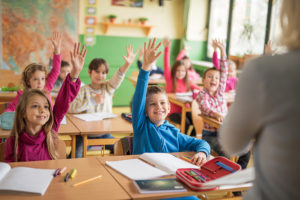 Do Your Research
The first step in finding a good school that's close to the Northwest neighborhood in which you want to live is to do your research. In today's digital world, most information about schools is available online. And with many parent forums available online too, you can likely gather a sense of a school's culture well before your child ever attends. In fact, you can even look up things like the number of kids who benefit from the free school lunch program, the student-to-teacher ratio, test scores, school ratings and more.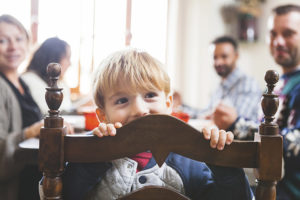 Think About Things Other Than Test Scores
It can be easy to look at a school, see that its students perform very well, and decide that that must be the best school for your child. What other needs does your child have? Does the school offer a great art or music program? An accelerated math program – perfect for a child who's a high achiever? A dual-immersion program where your child can learn Spanish, or speak in their native language? In regard to school sports, does that school offer the competitive sport or activity that your child is interested in?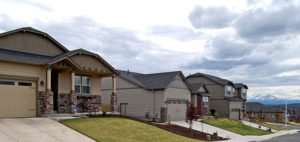 Find Neighborhoods You Love, then Look for Schools
Another tip when trying to find the right school for your child when you're looking for your dream home is to start with neighborhoods you love. If you do the opposite – start with schools that you love – you may end up falling in love with a school in a neighborhood that you can't afford or isn't practical for your daily commute. Once you've found a few neighborhoods that are perfect for you and your family, then start looking at schools. This will immediately cut down on the myriad of options, and may help you to choose the location for the home of your dreams. After all, it takes a community to raise a child right?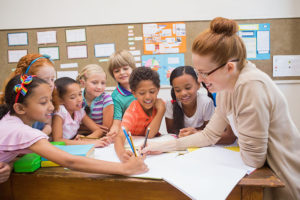 Go See the School in Person
Finally, before you enter a buy-sell agreement and decide where it is you'll be living for the foreseeable future, consider taking a trip to the prospective school. Does the school mesh with your vision for your child's education? How does your child feel about the school environment? How does the school feel about school security? Is the administration and staff helpful and courteous? If all goes well, you may have just found the perfect neighborhood for your new home!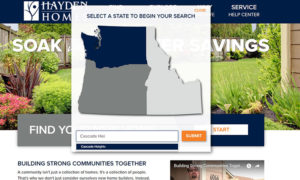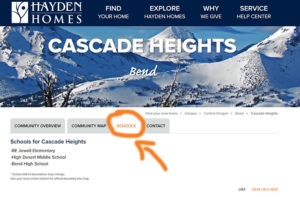 We Provide School District Information on our Website
One final tip to help you during your new home search is to know that we have done some of the leg work for you. We provide a list of neighborhood schools, for all of our communities, on our website. You can find this information, by navigating to a community and then clicking on the "Schools Tab". Plus, our knowledgeable Community Managers are always here to help you through this process.
We Have New Homes for Sale in Neighborhoods Throughout the Northwest
At Hayden Homes, we know that you're looking for not only a new home but also a new neighborhood and community. We are building brand new homes in cities throughout Washington, Idaho, and Oregon and have prioritized the things homeowners care about most, including proximity to great schools, growing communities, and recreational opportunities. If you're buying your first home or ready to upgrade to your dream home and want to learn more about our homes for sale, call us today! We are here for you.