Back to Blog
April 19, 2020
Tips for Decorating Your Home's Window Boxes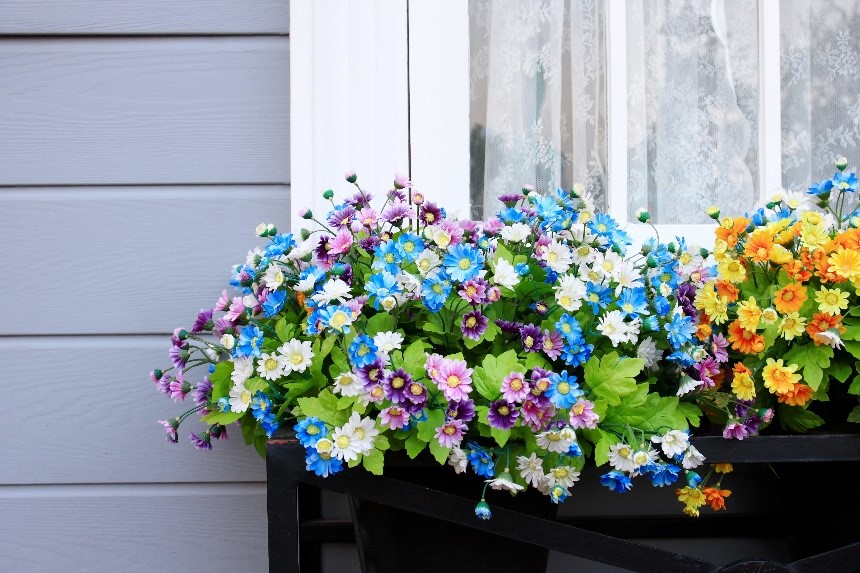 Window boxes are a charming way to add some visual appeal to the front of your home. They put a finishing touch on your windows and can brighten up your home with seasonal blooms and greenery. If you're looking for new ideas to spruce up the front of your home, try window boxes!
Here are some tips for setting up window boxes and some fun ideas to try.
Choose the right plants
Before you gather your supplies, you must take a look at where you'll be setting up your window boxes. Take note of how much sunlight your proposed locations receive throughout the day. Knowing your sun exposure will guide the type of plants you should plant.
Also take your climate into account. While window box inspiration photos abound on the internet, not every flower or plant will work in your area. Check your local nurseries and plant shops for flowers and greenery that will thrive in your area.
Prepare your planter
Once you've selected your planter and plants, there are a few more things to do before There are a few things your chosen planter should have: proper drainage and, if your box is made of wood, a moisture barrier.
Proper drainage is key to a healthy, happy plants. Make sure your planter has drainage holes so water can run through and not leave the soil extra wet, which can be harmful to your plants. In addition to drainage holes, you'll want to add a layer or pea gravel or pebbles to provide an additional layer of drainage. It's a good idea to line a wooden planter box with plastic to minimize wood rot from the wet soil.
Take care of your plants
Starting with a high-quality potting mix sets your plants up with the foundation they need to thrive. Find a potting mix containing peat, perlite, and other ingredients that improve drainage, aeration, fertility, and water retention. Mix in some fertilizer for some added nutrition.
Window boxes tend to dry out quickly because there is little soil so installing a drip-irrigation system to make sure your plants are properly watered.
Window box ideas to inspire you
Now that you know how to set up your window boxes, here are a few fun ideas to inspire you as you plan your own!
Window boxes can easily and quickly transform the look of your home all year long. If you're thinking about buying a home in the Northwest, we have brand new homes for sale in Washington, Oregon, and Idaho you're sure to love.