Back to Blog
November 18, 2018
Non-Traditional Thanksgiving Ideas
Thanksgiving is just a few days away, which means that if you haven't already planned your Thanksgiving menu, it's time to sit down and figure out how to entertain your guests. This year, instead of doing the traditional turkey and mashed potatoes – or perhaps in addition to these delicious Thanksgiving staples – why not try something non-traditional? This is not only something to do in an effort to be more creative, but as a way to make sure your vegetarian, vegan, gluten-free, and keto guests are all accommodated for, too.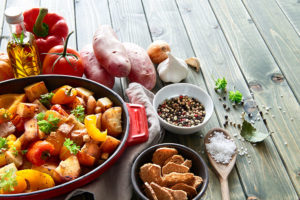 Serve a Large Veggie-Centric Dish
Regardless of what your main course is (for most people, it's turkey), you should make sure that a veggie-centric dish is on your Thanksgiving table, too. With a veggie dish, like a large salad with nuts, fresh cranberries, citrus, and perhaps an optional goat cheese add-on, you can hit the mark for nearly all diets. This gives anyone who doesn't want to have something else (potatoes, turkey, stuffing) an option that will still fill their plate and their stomachs.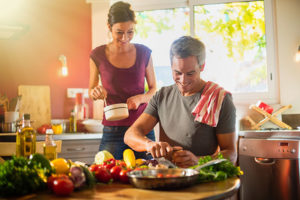 Aim for Healthier
Sure, we all love the traditional Thanksgiving foods, ranging from stuffing to green bean casserole. But it's very possible to stray slightly from the traditional recipes without sacrificing taste and quality, and creating something healthier. For example, try The Castaway Kitchen's keto, paleo, and Whole30-approved green bean casserole in place of the cream of mushroom and canned green beans variation. Your guests who are dieting will appreciate it, and provide some fun conversion around the recipe change-up.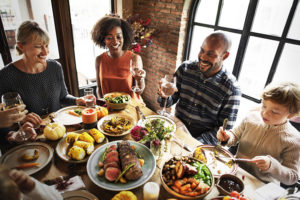 You Don't HAVE to Stick with Turkey
Yes, turkey is the traditional Thanksgiving dish, but let's be honest – it can be a pain to make (especially if you're only serving dinner for a few), and a lot of people honestly just don't prefer it over other meats. This year, consider venturing outside the Thanksgiving box by serving duck, goose, chicken, or even a pork loin or roast beef instead. If you are having a vegetarian or vegan Thanksgiving, you can forgo the meat altogether and focus on large and filling sides. After all, the sides are the best part according to some people.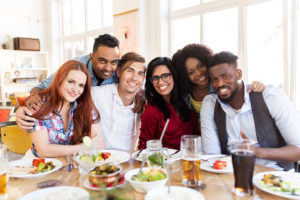 Honor Your Heritage This Year
The above suggestions still keep the traditional Thanksgiving foods in mind, even though recipes and variations are made. But if you're really feeling daring, you can host Thanksgiving without any Thanksgiving foods at all. Instead of turkey, potatoes, and stuffing, you could serve Indian food, go Cajun, try out Korean BBQ, or something else entirely like homemade sushi! The options are endless. If you're going to put in a lot of work and effort into a meal, don't feel confined to the traditional dishes. This year, honor your heritage, and look forward to sharing that with your guests. Isn't that what Thanksgiving is really about?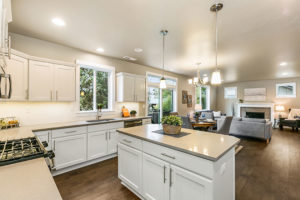 Put Your New Kitchen to Good Use
Whatever you decide to do food-wise this Thanksgiving, we hope that you'll put both your kitchen and dining room to good use!
Have you been thinking about up-sizing? Or perhaps you're wanting to move closer to friends and family in the Northwest. At Hayden Homes, we are building brand new homes throughout Washington, Oregon, and Idaho. Reach out to us today to learn more about our new homes for sale, and we hope you have a blessed and memorable Thanksgiving holiday!