Back to Blog
December 11, 2018
New Year's Resolution Ideas for Buying a Home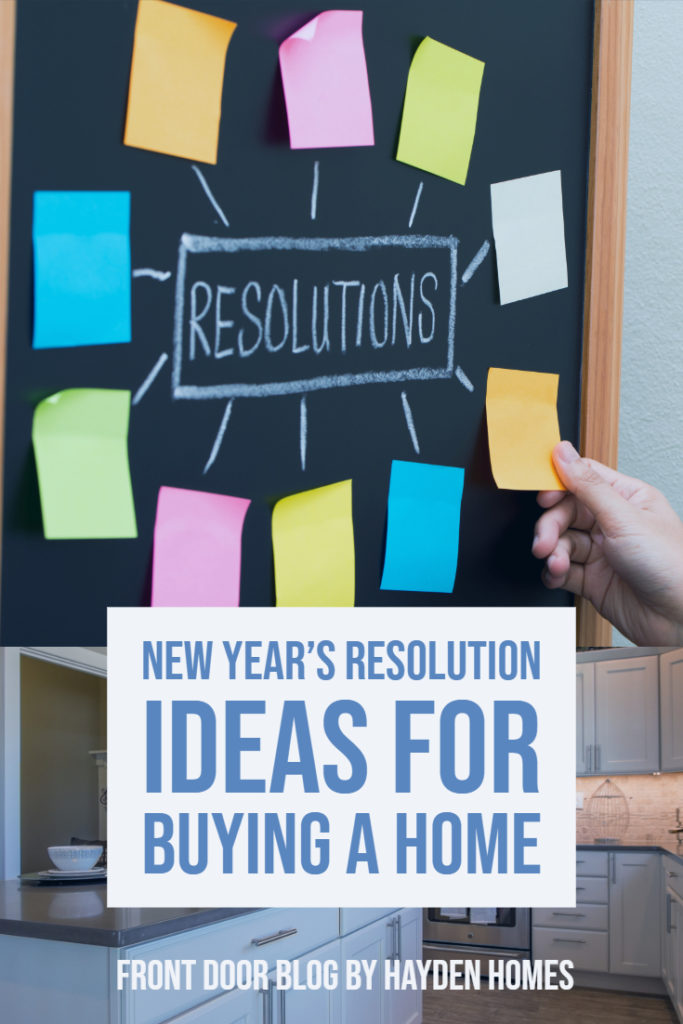 New Year's Eve is just around the corner, which means that if you haven't already started thinking about your New Year's resolutions, it's time to get on it! If one of your New Year's Resolutions is to figure out how to buy a home in the coming year, then make a series of smaller, more manageable resolutions to help you reach the big one. Here are some ideas to help you prepare!
Set a Savings Goal
If you're buying a new home, you'll most likely need to make a down payment on that home, and it could be the full 20 percent, or a lesser amount. Most people don't have the kind of cash lying around without diligently saving for months or years, which means you should start saving now. Even if it's only a little bit, having a clear picture of your finances and committing to putting away a certain amount each month can help a lot in the long run. Keep in mind that you will most likely be approved for a loan, even if you don't have the full 20 percent down payment.
Fix Your Credit
Your credit will have an impact on whether or not you get approved for a mortgage loan, and if so, what your mortgage loan interest rate will be. If you have poor credit, you should start working to fix your credit asap. This means putting a plan in action to:

Pay down your debt;
Making all payments on time and in full;
Reduce your credit card balances or stop using your credit cards completely; or
Consolidate your debt.

If you have poor credit, you may be unable to secure a loan, or may get stuck with a high interest rate.
Get Your Documents in Order
Alright – you've fixed your credit score, saved up a good chunk of change for a down payment – what's next? Now you need to start getting all of your mortgage loan documents in order. In order to get pre-approved for a loan, and certainly before the mortgage lender will issue you a loan, you'll need to provide a variety of documents. These documents will likely include: at least two years' worth of tax returns, W-2s, employment history, income/bank statements, and proof of assets. The sooner you start organizing these documents, the sooner you'll know where you fall short and can start taking steps to correct this.
Find the Perfect New Home
Of course, before you can buy your new home, you have to find it first! Take time to explore your options, look at homes in different neighborhoods, determine your budget, and consider whether you want to buy brand new or used. Newer homes often have many benefits that older homes lack, require little maintenance, and can be personalized to fit your style!
Our Home Builders Can Help
At Hayden Homes, we have your dream home for sale! Come see our new homes sprinkled throughout the Northwest, in Washington, Oregon, and Idaho. Buying your first home is exciting – let us help!