Back to Blog
May 25, 2020
Moving to Yakima. What should I know? | Hayden Homes New Homes for Sale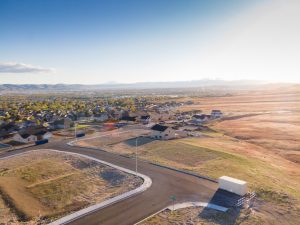 Deciding to move is a big decision, especially if that move involves a brand new home and a brand new town. If you are moving to Yakima and wondering "what should I know?" At Hayden Homes, we understand that moving can be stressful, so we want to with you our favorite things about Yakima. Plus, when you work with us, we make the home-buying process exciting and fun, and provide peace of mind along the way. If you're thinking about moving into a brand new home, our new homes for sale in Yakima should be at the top of your consideration list.
What's so Great About Yakima?
Yakima is a great place for those who love the outdoors, want access to the things that a city has to offer, but also want to enjoy a small-town feel. Yakima has all of these offerings and more. Yakima is located just 60 miles from Mt. Rainier, maintains a population of under 100,000 people (but just barely), and is located in a region known for its wine, hop, and apple production.
Favorite things to do in the area
include visiting wineries (the region is often referred to as "wine country"), learning more about (and sampling) hops and beer, enjoying fresh produce (you can even pick your own), or doing a myriad of things outdoors, from biking to hiking to skiing to rafting and more.
Yakima and Home Buying – Is Now a Good Time?
It's not just about loving the new city in which you plan to live; it's about knowing whether investing in real estate in that city is a smart idea. According to Zillow, the median home value in Yakima is currently just over $208,000*. What's more, home values have gone up by 9.9 percent in the area over the past year, and Zillow predicts that they will rise another 4.1 percent over the course of the year. With values increasing, getting into the market now is recommended.
What Makes Hayden Homes Special?
Finally, after you've decided that your life is in the right stage to invest in your dream home and the market agrees that it's a good time to buy, and you've found the perfect town in which to live, the next step is finding a trusted homebuilder you can count on. At Hayden Homes, there are multiple reasons to work with us and purchase your new home in Yakima. These include:
Our Hayden Homes commitment to quality;
Our warranty;
Our charitable work – you can feel good about working with us;
Our homes – you can count on energy-efficient homes outfitted with the best technology; and
Our home-buying process – we make home buying easy with great financing options.
If you're ready to learn more about new homes in Yakima today, we can help. Contact your new homebuilder at Hayden Homes today – whether you're buying your first home or upgrading to the home of your dreams. Not only are we building in Yakima, but in communities throughout the Northwest, including Washington, Oregon, and Idaho.
Find out more
about our homes for sale now!
*
Hayden Homes new home communities in Yakima may have starting at pricing higher than the medium home value. To view our communities and home plans in the area, visit the Yakima City page
HERE
.