Back to Blog
April 22, 2020
New Homes for Sale in Redmond, Oregon
Known for its "sunny high desert attitude," Redmond, Oregon is a quaint town that sits between two national forests north of Bend. While Redmond may be small, in size, it's big, in heart, and the city is starting to gain recognition for its culture and outdoor beauty. In fact, over a 10-year time period, the population of Redmond has doubled in size, and the real estate market has climbed steadily since 2012. If you are thinking about moving to Redmond, here's an overview of why this city is so great, and why Hayden Homes should be your go-to home builder for your dream home.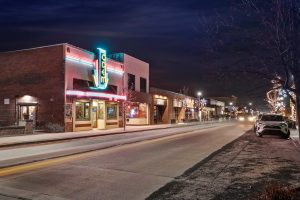 What You'll Like About Redmond, OR
First and foremost, Redmond is a beautiful place to live, and if you love the outdoors, you'll love Redmond. In addition to biking and hiking–as well as numerous other accessible outdoor activities–the city also has a wonderful historic downtown that offers a community park, delicious food options, and some shopping. For families with children, the Redmond school district has a well-deserved reputation for strong schools. Redmond provides all of the comforts of a small town, while still being close enough to larger cities like Bend, Portland, and Eugene that getting away for the day or weekend is easy. Not to mention, Redmond is home to Central Oregon's only commercial airport, so if you need to fly somewhere, getting to the airport is quick and easy.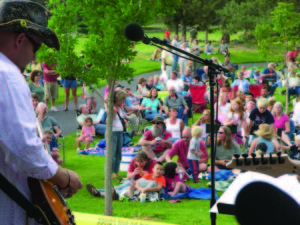 Some of our Favorite Activities and Festivals in Redmond, OR
Redmond has ample activities and festivals happening throughout the year. Some of our favorites, include: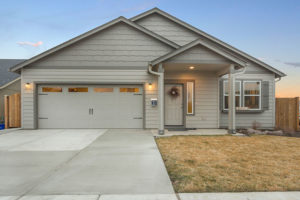 What You'll Love About Living in a Brand New Home
Not only is Redmond a city that is safe and offers what you're looking for in terms of outdoor attractions, school districts, and peace of mind, but we have brand new, never-before-lived-in homes for sale in Redmond. A brand new home means personalized features that you choose, less maintenance and fewer costs in the near future, and high-quality features and appliances. A brand new home also means you can select a home that will give you more room, or less, depending on your needs.

The Benefits of Working with Hayden Homes
It's not just about buying your dream home; it's about working with a home builder that will put you first. At Hayden Homes, you can take advantage of our new home warranty, dedication to using quality products, local labor, and convenient financing. We also build homes that feature the latest in technology, energy efficiency and building materials.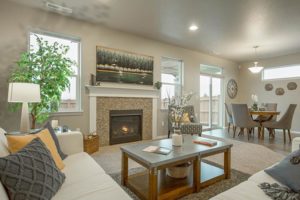 Come See Our New Homes for Sale in Redmond, Oregon Today
Buying a new home is an exciting process, as is the prospect of moving to a new community. To learn more about buying a new home in Redmond, come see our homes for sale today. We want to work with you whether you're buying your first home, or are ready to upgrade to a larger or modernized home. We are establishing Hayden Homes' new home communities all throughout Redmond. Get in touch with us today to learn more about where we're building and why a Hayden home is the right home for you.