Back to Blog
January 12, 2020
New Homes for Sale in Boise, ID
If you've been picturing yourself in a brand new, beautiful home, have you considered new home communities in Boise, Idaho? We've come up with some of our top reasons why Boise is a great place to call home. Plus, when you're ready, our
new homes in Boise, Idaho
have everything you may be looking for in terms of space, selections, and access to nature and city attractions.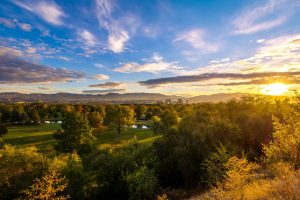 Why Live in Boise?
Life in Boise is as good as it gets. It's no wonder why Boise was named by
Forbes Magazine
the second best place in the country to raise a family, as well as the
number two city
for young professionals!
From the amazing botanical gardens to the Boise zoo, there's a lot to both see and do. Here are a few of the exciting features and attractions Boise, ID has to offer:
A lively, scenic downtown nestled at the foot of mountains
Easy access to Bogus Basin for winter skiing
Low crime rates
Growing economy
Myriad entertainment and dining options including fine dining options with live jazz music
Miles and miles of prime mountain biking and hiking trails right out your doorstep
Events at Boise State University including great college football on the famous blue turf
Spacious public parks with mature trees that are stunning in the fall
Boise's schools are among the highest rated in the state
There's no reason not to consider Boise. In fact, despite the fact that it's a mountainous area with lots of snow and cold temperatures in the wintertime, Boise gets a lot of sunshine throughout the year, making it one of the states in the nation with pleasant year-round weather.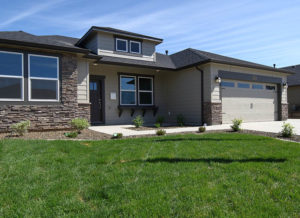 Why Buy from Hayden Homes?
Hayden Homes is the home builder of choice if you're looking for a brand new – never been lived in before – home, whether you're buying your first home or upgrading to the home of your dreams. Our builders are experienced professionals who bring quality and craftsmanship to every home build. At Hayden Homes, we make home buying easy, and our new homes are sold with an unbeatable one-year builder warranty, which means that you can move in with peace of mind.
Our new homes offer everything you're looking for, and are built big enough so that your family has plenty of room to grow. What's more, Hayden Homes are built in communities, providing you with the comfort and enjoyment that comes with having neighbors nearby (but not too close!) that have a lifestyle that is similar to yours in a place you love.
Browse through our homes online
, and we will guide you through everything you need to know about buying from us, and can even refer you to one of our preferred lenders to secure financing.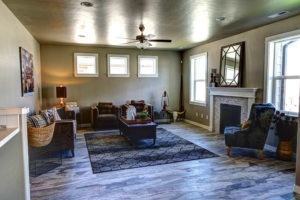 Learn More About Hayden Homes' New Homes for Sale in Boise
If you know that moving into a new home is the right choice for you, what are you waiting for? The sooner you meet with our team at Hayden Homes, the sooner you move into your dream home. Our new homes in Boise are perfect for individuals, young professionals and growing families.
If Boise isn't the city for you but you still want to live in the home that you have always dreamed of, know that we sell homes throughout the northwest, including throughout Idaho, Oregon, and Washington. If you're curious about homes in some of our other communities,
contact us
today to learn more about what we have to offer.