Back to Blog
September 16, 2020
New Construction Homes in Medford, OR
If there is one thing that can be said about Medford, Oregon, that is indisputable, it is that the city is gorgeous, featuring a small downtown that is surrounded by a plethora of trees and greenery. Of course, the city also has numerous parks and outdoor wonders like the
Klamath national forest
. These attractions are only a short drive away.
Another exciting thing about Medford is that right now, new communities are being developed and new homes are being built in the area. If you've been thinking about a move to a brand new home in the Northwest, here are some reasons you should consider Medford, OR.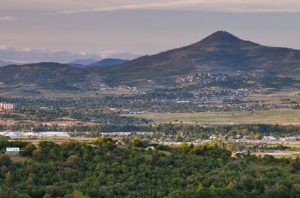 The Market Is Encouraging
One reason that a move to Medford is the right thing to do is this: right now the real estate market is encouraging. In fact, home prices are going up, illustrative of the increase in home value and the fact that more people want to live in this amazing place. According to a
Zillow Market Report
, the median home value in Medford is $275,100, a 7.4 percent increase compared to the previous year. Zillow also expects that home values will continue rising – another 3.8 percent within the next year.
Moving when the market is right is smart. By moving now, especially while interest rates are still low, you may secure a lower rate and get a better price on your home. If you wait too long, home prices are certain to rise.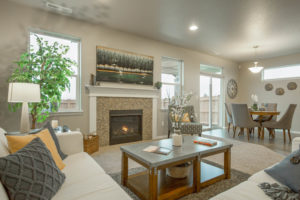 You Want a Brand New Home in Medford
Of course, Medford or otherwise, the thought of moving into a brand new – never lived in before – home is exciting. Whether you are buying your first home or just ready to get into your dream home, Hayden Homes has the homes you're looking for. Our homes are brand new, have custom features and all of the latest and greatest in terms of technology and energy efficiency, and come with a new home warranty.
Bonus:
we also have convenient financing options for new buyers!
Contact us today
to learn more.
Medford Is Growing, and With Growth Comes Opportunity
Medford has been an outdoor lover's paradise for a long time. Like to hike or mountain bike? Prescott Park and Roxy Ann Peak Loop offer miles upon miles of mountain biking and hiking trails. Medford features national parks nearby, and even wine vineyards that are both beautiful and yield a tasty product. As the city grows, it's gaining more and more appeal. Take advantage of the many dining opportunities within the city, arts, theatre, shopping, and
numerous local events
throughout the year. Medford is burgeoning into a place where more and more people want to be. The city offers small-town charm with some big-city happenings.
Here at Hayden Homes, we want to help you get into your dream home today. We offer real estate in Idaho, Washington, and other
Oregon
cities, too. For questions about homes for sale in the Northwest, please contact our team today!