Back to Blog
April 16, 2019
New Construction Homes and Communities in Dallas, OR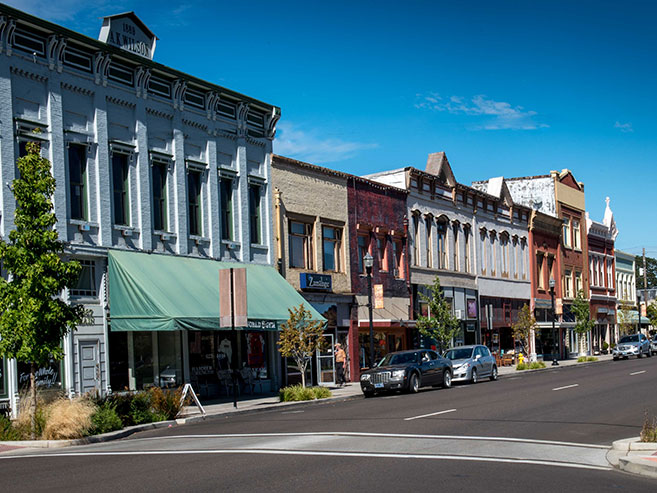 Looking to move to Dallas, Oregon? Here at Hayden Homes, we've got everything you need to know about why Dallas is a great place to live. Whether you're drawn to the outdoor activities, laid-back lifestyle, or Willamette Valley's wine country, there's something for everyone here.
Living in Dallas
Ideally located among vineyards and rolling hills, Dallas has a small-town charm and a rich history that makes it the perfect place to call home. Visit the locally-owned shops in the historic downtown area, explore the parks connected through the Rickreall Creek Trail, or enjoy Oregon's growing wine country. If you're looking for a new home in Dallas, explore our new home opportunities.
Dallas Real Estate Market
There are plenty of options for those looking for a new home in Dallas, Oregon. Not only are you able to enjoy the "big city" amenities of nearby Portland without the hustle, you'll enjoy a small-town flavor that's only available in Dallas. According to a Zillow Market Overview, the current median home sale price is $281,100 and Hayden Homes is offering brand new homes in our Orchard Gleanns community starting at $247,990! Zillow is also predicting a 7.4% increase in home values in the next year. If you're looking to buy, now is a great time!
Orchard Gleanns – New Homes in Dallas, Oregon
Orchard Gleanns features new single-family homes with three bedrooms between approximately 1148 to 2026 square feet of living space. Orchard Gleanns is a well-situated community close to shopping, dining, and a great school district. It's the perfect community to build a life for your growing, or future, family
You'll enjoy your new home by Hayden Homes. Our new construction homes feature everything today's buyers are looking for: contemporary designs and modern features, energy-efficient appliances, a new home warranty, and incredible value. You can rest assured that your new home has been built with the highest commitment to quality and attention to detail.
Find Your Dream Home Today
Finding your dream home is an exciting process and we want to help you find yours. We invite you to visit our Orchard Gleanns community in Dallas. We also have several communities throughout the Willamette Valley as well. Contact our team of talented, knowledgeable Community Managers to discuss your financing options, and available homes and communities. We can't wait to welcome you to your new home!