Back to Blog
September 25, 2018
Moving to Idaho from California Here's What you Should Know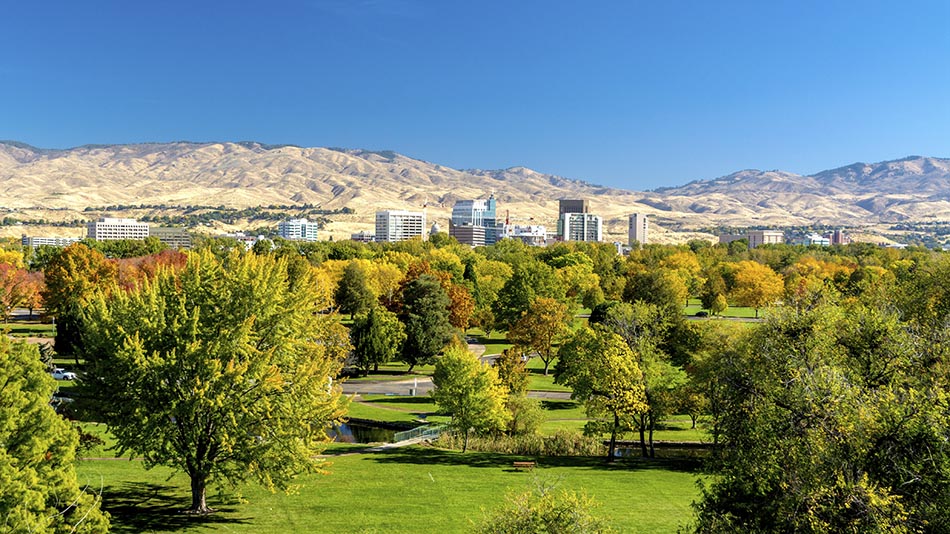 Moving to a new state can be both exciting and a little unnerving. As you weigh your options of where to go and what life will hold for you next, Boise should be at the top of your list. Boise is not only a beautiful place to live that could lead to an improved quality of life. Here are some top reasons why a move to Idaho, especially the Boise area, from California may be the right choice for you.
The Cost of Living in Boise is Significantly Lower than in California
One of the top reasons that you may be thinking about saying goodbye to California and relocating to Boise is that the cost of living in Boise is significantly lower than the cost of living in California. In fact, California is on the list of the seven most expensive states in the country in which to live. And it's not just housing that's more expensive in California; food, gas, and taxes are also pricier in California.
Boise, on the other hand, is a much more affordable. While the average cost of living in Boise is slightly higher than the U.S. average, housing is still plenty affordable, and food and utilities are ranked as less expensive than U.S. averages. If you're moving to Boise from California, the savings on housing alone can make a huge difference. If you sell your house in California and come to Boise, you may be able to pay cash for a brand new – never been lived in before – home by Hayden Homes.
Improved Quality of Life
While California is beautiful, it's also extremely busy with people, cars, and often in the summer, polluted by smoke from wildfires and CO2 emissions from vehicles and industrial operations. When you move to Boise, you may be able to experience an improved quality of life. In Boise, you may be able to walk or bike to work, or go for a jog before your busy day starts because of the time you may save with less congested commuting. On your days off, you can get to the mountains or to a trail in a matter of minutes, enjoying fresh air, blue skies, and plenty of year-round sunshine. In Boise, there are dozens of indoor and outdoor activities to enjoy, from mountain biking and indoor tennis to fine dining and live concerts. With less traffic to navigate, you'll have more time to recreate, shop, dine, wine taste, spend time with family, and invest in your own health and well-being.
Idaho Ranks Among the Happiest and Best Places to Live/Retire
In several recent surveys, Idaho has been called out as a great place to live and/or retire. The state not only ranks among the happiest, but also one of the best places to retire. In a study conducted by WalletHub, they compared 50 states on multiple dimensions and Idaho ranked sixth in happy factor and first for community and environment (
read article
).  If that wasn't enough to convince you, especially if you are ready to retire, in another study conducted by
Forbes
 Boise ranked in the top 10 for best places to retire! With it's low crime rates, high ranking in walkability, bicycling, and volunteering – it's no wonder this is such a popular place in which to move.
Is it Time for a Move?
If you've been thinking about moving from California, now may be the perfect time. At Hayden Homes, we have homes for sale in Boise, as well as other cities located in the Treasure Valley such as Eagle, Meridian, Kuna, Nampa and Caldwell. To see our brand new homes for sale in the Northwest and learn more about buying your first home or moving into your dream home, get in touch with Hayden Homes today. We can't wait to help you make your move a reality!