Back to Blog
December 9, 2019
How to Sell Your Home During the Holidays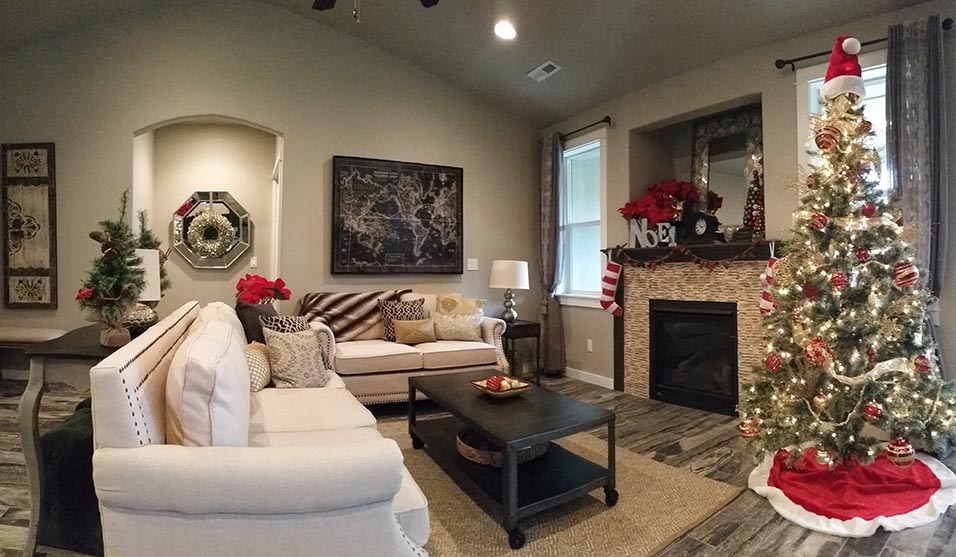 The holidays can be a hectic time of the year. You might be buying and wrapping gifts, have multiple holiday events to attend or hosting friends and family from out of town. Selling your home may be the last thing you want to add to your growing to-do list but, if you are planning to sell your home this holiday season, we have some tips to help your sale go as smoothly as possible.
1 – Keep Holiday Decorations to a Minimum
While holiday decorations can make your home look fun and festive, sellers should be cautious not to overdo it. Keep in mind that not everyone has the same love of a decked-out home. Décor can turn some buyers off and it can make your home feel crowded and distract buyers from the important features of your home. If you decide to decorate use more red than green, as red is an emotionally appealing color.
This also applies to the exterior of your home – avoid the over-the-top lighting display this year.
2 – Price it to sell
Leverage sites like Trulia and Zillow to research pricing on other homes for sale, in the area, and work with your real estate agent to determine the best price for your home.
3 – Keep it tidy, keep it safe
This can be hard to do this time of the year between cooking, wrapping presents, and trying to keep your home free of mud and other debris that make their way inside during the cold winter months but, be sure to vacuum well and often.  Ensure the outside of your home is clean and presentable as well. Bare trees and shrubs make your home more exposed. Step outside and look at your home from the curb to see your home's curb appeal and notice if you need to touch up the paint, clean the gutters and spruce up the yard. Also, keep buyers' safety in mind by making sure stairs and walkways are free of snow, ice and leaves.
4 – Be Available
The holiday season makes it more difficult than usual for real estate agents to schedule showings since all parties involved usually have holiday activities and other events going on. However, since buyers during this time of the year are typically motivated to buy, clear your schedule as much as possible to accommodate potential buyers.
5 – Create a video tour
You're going to get less foot traffic through your doors during the holidays due to inclement whether and busy schedules. Shoot a video tour of your home and post it online so you can still attract house hunters who are reluctant to brave the elements or simply can't make it out to tour your home, during a possible winter storm.
 6 – Provide house hunters an escape from the cold
Turn up the heat a bit and make your home feel cozy. When you have visitors make your home feel inviting by playing classical music, baking some fresh cookies and brewing some hot cider. Potential buyers will not only appreciate the gesture, but they may spend more time admiring your home's best features.
7 – Know that the new year is right around the corner
Take time to remind yourself that even if your home doesn't sell right away, the new year is right around the corner and the right buyer is out there. We hope that with these tips for selling your home during the holidays, ensure a quick and profitable sale. In turn making the holidays even merrier for you and yours.
If a new home is on your wish list this year, Hayden Homes can help! We have new homes for sale throughout Washington, Idaho, Oregon. We're looking forward to helping you find your dream home!