Back to Blog
January 22, 2018
How the 2017 Tax Bill Will Affect Homeowners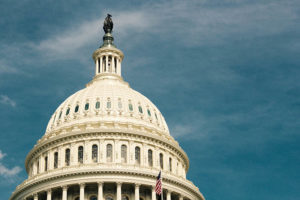 Introduced at the end of 2017, the Tax Cuts and Jobs Act of 2017, commonly referred to as the "tax bill," saw widespread support and condemnation from both sides of the political aisle. Those in favor of the bill saw it as a necessary piece of legislation that would help spur economic growth, and increase in jobs and investments. On the other side, critics saw it as an attempt to unravel social safety programs.
Political stance aside, however, there is one cohort who is wondering how this new law will affect them: those interested in buying a new home. As a December 2017 article in Curbed explains, there are a number of considerations that prospective homeowners should keep in mind as we move forward into the new year.

How Prospective Homeowners May Be Affected by the Tax Bill
Of course, the 2017 tax bill won't only affect prospective homebuyers throughout the country. Rather, the bill includes myriad provisions that ultimately affect every single American. But, one of the ways the tax bill will affect prospective homeowners is by capping the mortgage interest rate deduction at $750,000 (down $250,000 from what it was previously). This means that new homebuyers will be able to deduct interest on the first $750,000 of their mortgage debt, as opposed to the first million. This new change would apply to both first and second home purchases.
But will this new cap in deductions affect all prospective homebuyers? Definitely not. The median home price nationwide is currently about $254,000. So unless you are shopping for homes in San Francisco or another expensive market, the new deduction limit shouldn't be a problem generally speaking.
Hayden Homes is proud to offer some of the most elegant, modern and exciting new homes in the Pacific Northwest where the housing market is booming and the cost of living is great. Take Idaho for example. The cost of living in Idaho is far more favorable than it is in California. Consumer prices, restaurant prices and grocery prices are all between 18-59% lower in Boise, ID than in Los Angeles, CA. And while Idaho may not offer ocean views and palm trees, there's a plethora of glistening rivers and lakes, mountain views, outdoor recreational opportunities. That's enough reason to start packing your bags today!
Are You Searching for a Home?
If you're looking to maximize your dollars in a new home, consider one of the many brand new, never been lived in before, homes in the Pacific Northwest by Hayden Homes. Searching for your dream home starts right here. Don't hesitate to reach out to our committed Community Managers today. We offer affordable, attractive and top-quality homes for sale in Idaho, Oregon, and Washington, and they can't wait to help you find the best option for you, for whatever stage in life.