Back to Blog
May 30, 2018
The Dos and Don'ts During the Home Loan Process
In order to be approved for a new home purchase, potential homebuyers must work closely with their loan officer and provide a variety of documents including financial documents, proof of employment, credit check, and more. With your brand new dream home on the line, there's a lot at stake, so here are some dos and don'ts to consider during the home loan process: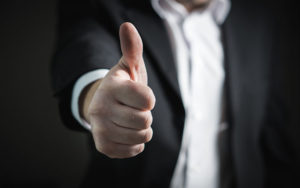 Dos: Things to Do While Your Home Loan Is Being Considered
As you're getting your home loan documents together, or as you are waiting for a loan underwriter to approve your loan, there are a number of things that you can do to improve your chances of being approved. These include:
Do include all financial information in your loan application. Failing to disclose something can result in a delay in approval.
Do use the money you saved for your down payment, just for that. Your down payment. Odds are, you've likely saved for a while to pay for your down payment and you'll want to use that money solely for that purpose.
Do be honest. Fudging documents to improve your chances of getting approved won't work, and will likely hurt your chances instead.
Do follow up with the loan officer. Chances are the loan officer in charge of your loan is processing multiple other applications simultaneously. With so much on their plate, it never hurts to check in with your loan officer on a regular basis and ask questions about the loan process. Be responsive, so that the process can speed along.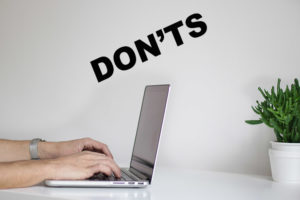 Don'ts: Things to Avoid During the Home Loan Process
Just as there are a number of things that you can do during the home loan process, there are also a number of things that you should avoid doing when applying for a mortgage loan. These include:
Don't open new credit cards or apply for other loans. Financial changes right before applying for a home loan, or during the approval process, can harm your chances.
Don't quit your job, change jobs, or become self-employed. A bank will only give you a loan if you can prove that you have the means to repay it, which typically means a steady stream of income. Quitting or changing jobs right before getting a loan can result in home loan denial.
Don't make any unusual or large purchases. Remember, a lender will consider all of your financial history and financial transactions before approving your loan. Things like buying a new car, enrolling in graduate school, or even buying large furniture before you buy your home, could hinder your chances of being approved.
Don't take other financial risks/changes. This includes things like co-signing on a purchase for someone, changing to a new bank or making a large deposit into your bank. Your lender will want to ensure that you are financially stable and any of these things can hinder your chances of being approved.
Learn More About the Lending Process and Buying a New Home Through Hayden Homes
If you have fallen in love with your dream home by Hayden Homes, the next step is securing financing. At Hayden Homes, we not only have brand new homes for sale in Washington, Oregon, and Idaho, but we can help you get in touch with a lender to get the process started. Your preferred new homebuilder is ready to get you into your beautiful new home today!
Contact us today, we look forward to working with you!